By Dr. Rekkas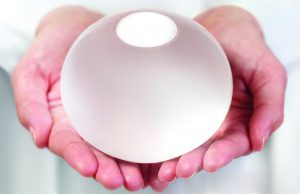 Losing weight and keeping it off is not easy, especially this time of the year when there are so many temptations to eat high caloric foods, and to overdo it at get togethers and family dinners. For some individuals eating healthy and exercising, just isn't enough. Obesity is a major concern for many health related issues.
According to the CDC, more than one-third of the U.S. adult population is obese. And this overweight nation is at serious risk for developing chronic illnesses and disorders. Obesity can lead to type II diabetes, heart disease, stroke and certain types of cancer.
The typical cancers that the medical profession sees directly related to obesity are, pancreatic, esophageal, gallbladder, colorectal, breast cancer and many more.
Besides these disturbing statistics, obesity makes it very difficult for individuals to get around. It' s quite literally like carrying multiple dumbbells of weight on your abdomen, back, legs and arms throughout the day. Often times, it can be tasking for an overweight person to make it on a short stroll. They become breathless and their legs ache from carrying the extra weight. If there is no protocol or action plan to lose the weight, these individuals may eventually become wheelchair bound and unable to care for themselves properly. Imminent death is not uncommon in obese patients.
Over the years there have been major advancements in options to assist patients with weight loss, like gastric bypass and restrictive eating plans. But recently the FDA approved a life changing device that is helping thousands of patients lose those unhealthy, unwanted pounds and giving them back the active lifestyle they need.
The ORBERA® Intragastric Balloon System is a small saline filled balloon that is implanted into the stomach through a minimally invasive technique. It is exclusively for patients that have been supervised in weight loss programs, but were unable to achieve it on their own through exercise and dieting.
ORBERA® is a removable device and is placed in the stomach for no more than six months. What's unique about this option for weight loss is that it's not permanently restructuring your stomach like gastric bypass. Unlike gastric bypass, if a patient doesn't do well with the implanted balloon, it can be easily removed.
Once the balloon is in place, it fills your stomach to the surgeon's specifications according to your unique situation and needs. The physician will then put you on a specific diet plan. For example, the first two weeks are usually restricted to just liquids, and from there, solid food is reintroduced, as you gradually begin to eat a healthy normal diet indicated for the ORBERA® program.
Stelios Rekkas, MD, FACS
Dr. Rekkas has been helping patients for many years achieve a healthy weight. He is one of the only surgeons in the area that is trained to implant the ORBERA® device and to supervise patients accordingly.
Dr. Rekkas was raised in Anna Maria Island, Florida.
After graduating from Manatee High School he went on to graduate with high honors from the University of Florida.  He later went on to attended medical school at Florida State University.  He completed his General Surgery residency at Mount Sinai Medical Center and later completed a fellowship in Minimally Invasive, Bariatric, and Robotic Surgery at Jackson Hospital in Miami, Florida.
He specializes in Minimally Invasive Surgeries that provide less scaring, pain and quicker recovery to his patients.  He also is one of the few surgeons in Florida that performs Robotic Surgery using the daVinci Robotic Surgery Platform.
-Board Certified in General Surgery by the American Board of Surgery
-Fellowship trained in Minimally Invasive, Robotic and Bariatric Surgery
-Director of Bariatric Surgery at Manatee Memorial Hospital
-Designated Robotic Surgical Proctor on the daVinci Surgical Platform
To make an appointment or find out more information, please call their office at (941) 896-9507, or visit their website at www.msaweightloss.com.
Manatee Weight Loss Center
5317 4th Ave. Cir E., Bradenton, FL 34208
941.896.9507 | www.msaweightloss.com