By Joseph Gauta, MD, FACOG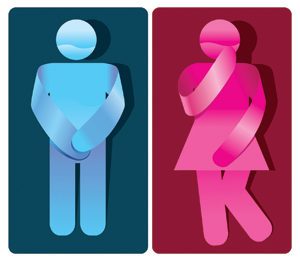 A new procedure that is proving to be beneficial on many levels is called eCoin. It is currently in the clinical trial phase, but you still have time to get into the study if you meet the criteria.
• Do you experience urge incontinence (the accidental loss of urine caused by a sudden and unstoppable urge to urinate)?
• You may be eligible to participate in a clinical trial to test a new investigational tibial nerve stimulator for overactive bladder.
• Overactive bladder (OAB) affects 9-43% of women and 7-27% of men in the U.S. Involuntary urine leakage is much more prevalent in women, which can impact their lives and daily functioning.
Common OAB Procedures:
• Behavioral and Medication Therapy (often still have poor control of bladder after treatment)
• Bladder Pacemaker (requires two invasive procedures)
• Botox Injections into Bladder (works well, but can lead to urinary retention and UTIs)
• Nerve Stimulation (a procedure that requires repeated visits to the doctor's office)
What is eCoin for OAB?
Most women that have gone through childbirth or suffer from cysts, fibroids, or perhaps have undergone pelvic surgery know the difficulty that comes with trying to hold your bladder.
Overactive bladder can take a toll on your daily activities, like trying to contribute to the workforce productively, household chores, sexual activity, and the list goes on and on. With traditional surgical options, the overactive bladder disorder may or may not last long-term, but there are innovative advancements you should be aware of that could change your life.
One of the latest developments is through a tiny implantable device called eCoin. It's a small round implant the size of a nickel, and it's inserted superficially into the ankle. The device is made up of electrical impulse connections that stimulate the tibial nerve.
How does eCoin help with OAB?
The stimulation of the tibial nerve fibers causes a reaction in the spinal cord, which then regulates the pelvic or pudendal nerves to inhibit bladder activity.
It is well known that intermittent stimulation of certain nerves produces changes in the nervous system and with eCoin, you will feel the results immediately. The best part is that the procedure can be done right in the office and completed in just a few minutes. It's incredibly easy to place the device and just as easy to remove or adjust it as needed.
eCoin is approved in certain countries for
investigational use only.
The Florida Bladder Institute is participating in an intercontinental study based on eCoin's role in overactive bladder and other disorders. The studies will help to determine the best settings for patient's precise complications and outcomes. The studies will be used internationally to help other physicians and patients determine optimal treatment algorithms.
Joseph Gauta MD
Dr. Gauta is certified by the American Board of Obstetrics and Gynecology in the subspecialty of Female Pelvic Medicine and Reconstructive Surgery (Urogynecology). He is the founder of The Florida Bladder Institute, the region's premier Urogynecology practice specializing in treating women with urinary incontinence, bladder and bowel dysfunction, pelvic floor disorders, organ prolapse, pelvic floor reconstruction, and a variety of other complex women's health issues.
Dr. Gauta realized that women would benefit significantly and achieve excellent outcomes by treating these problems with an organized and comprehensive approach rather than as individual issues. Using his expertise and resources, a full complement of the most advanced technologies and his skilled team of physicians and nurses, Dr. Gauta established the Florida Bladder Institute, which continually delivers the highest quality care with compassion, discretion, and dignity to their patients. They offer a full array of the latest diagnostic, therapeutic, rehabilitative and surgical techniques in comfortable and convenient settings all with the goal of helping women regain control and reclaim their freedom. He remains an independent practitioner, employed by neither the hospitals nor the insurance companies.
To schedule your appointment, please call 239-449-7979
If you are female over the age of 18 and would like to find out if you are eligible to be in the eCoin study, please contact The Florida Bladder Institute at 239.449.7979 and ask for the study nurse.
Florida Bladder Institute
239-449-7979
www.floridabladderinstitute.com