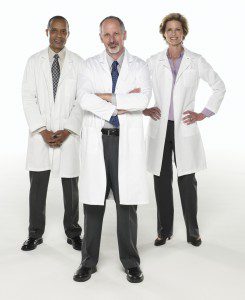 You have spent years perfecting your craft; college, medical school, residency, and continuing education. Countless hours spent in the operating room saving lives for some and improving the quality of life for others. We respect and appreciate your dedication. You are always there for your patients. Who is there for you? Who is in your corner? Especially, when it comes to your bottom line.
To provide the best care possible for your patients, your practice needs to allocate its resources properly. The more resources… the more beneficial you are to your patients. This is where billing comes in. In the complicated world of insurance claims, most practices either hire staff to oversee their billing or outsource to an agency. Unfortunately, utilizing internal office staff to simply keep the wheels of insurance claims rolling can actually be counterproductive. If you realized that there was significant revenue lost in addition to cost of their employment, you might reevaluate this strategy. On the other hand, some of the best known national billing companies will outsource their work to countries like the Philippines or India. You may think that you are working with an American company that is well-versed in our laws and regulations, but you may actually be entrusting your revenue to an offshore worker making minimum wage.
So, what is the solution? At Premier Surgical Billing, located right here in Sarasota, they have over 30 years of experience handling surgical claims. On average, they have found that most practices leave up to 15% in reimbursements on the table. In addition to the billing of your end-to-end services, they scour your operating notes with a fine-tooth comb to ensure that every procedure is properly coded for maximum revenue. Oftentimes, they will discover enough lost income to offset their fees entirely. How is that for ROI?
As you know, new regulations are being created each the day. Trying to stay on top of that growing mountain is daunting at best. Premier Surgical Billing is 100% compliant with all new HIPAA requirements and is ready to navigate the replacement for the 9th Edition of the International Classification of Diseases, ICD-10. Submissions are run through their rigorous 6-point inspection before they are sent electronically. Leave the worrying to them; they are well-versed in all pertinent laws and regulations.
You will always be in control of your practice and your books. They just take the day-to-day stress off of your shoulders, so you can spend more  time  with  your patients. Everybody has their specialty; yours is surgery… theirs is surgical billing. In fact, they are able to seamlessly integrate with your existing Practice Management software with ease. The only thing you will notice is a blacker bottom line and a better night's sleep.
To learn more about the benefits of working with Premier Surgical Billing of Sarasota, you can visit their website at www.premiersurgicalbilling.com or call them at (941) 343-9098. They will be happy to stop by and show you firsthand how easy it is to increase your revenues and decrease your stress.
They've got your back…
Premier Surgical Billing
941.343.9098
www.premiersurgicalbilling.com