By Josh Mick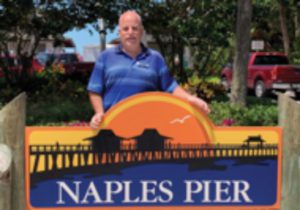 In this day in age, there are a number of products designed for the specific needs of individual buyers. It is important to connect with a mortgage loan officer or loan consultant to make sure you have reviewed all possibilities before moving forward. I am going to break down a few of the most common mortgage product categories so you can be familiar with them.
Conventional mortgage products are the most discussed loan products, especially with the down payment flexibility we have seen in recent years. Conventional loan products are often associated with requiring 20% in down payment, but this is not always true. Two popular loan products, HomePossible and HomeReady, offer down payment options of as little as 3% for qualified borrowers. The 30-year fixed loan is still the most common loan product we see for conventional financing, but terms ranging from 10 to 30 years as well Adjustable Rate Products do exist for Conventional loans. It is important to review all conventional loan scenarios before choosing what is best for you.
FHA loan products offer more relaxed qualification requirements that conventional loans. These are often great for first time homebuyers as an FHA loan can be attained for as little as 3.5% down. Mortgage insurance is required on these products, regardless of the down payment, but their flexible credit requirements still make them a great tool for borrowers. Another added benefit of FHA financing is the buyer can request for the seller to pay 6% in closing costs and pre-paid expenses, regardless of the down payment requirement.
Jumbo Mortgages offer a financing options for borrowers who require a loan amount higher than the max conforming loan limits. Jumbo loans are very much credit and income based and the down payment requirements tend to be higher than other loan products. These products are offered in fixed rate as well as adjustable rate terms, some investors even offer interest only features which some borrowers prefer.
The Niche loan products make up the last category I am going to discuss. These products are tailored to meet the specific needs of the consumer involved. Products in the niche category are qualified on the ability to repay business model, which is different than the aforementioned risk-based products.
Popular niche loan products include the Bank statement program for self-employed borrowers, consultants, freelancers, and those with irregular incomes. Foreign national an investor debt service coverage loans are also popular niche loan products.
It is important to get full consultation on loan products no matter what your needs may be. I tell all of my clients to 'tell their story' as this is the best way to narrow down the best product mix for the individual borrower.
Mark Dransfield
REALTOR®
MVP Realty Associates
Having worked in Finance and Real Estate since 1990, both internationally and throughout the US, Mark has a wealth of experience within the Real Estate world. He is originally from the UK and has also lived throughout Europe and Asia. He has been living, working and investing in the US for more 15 years. During that time, he has been involved with numerous Real Estate and commodity projects, in addition to working as a lender in both the public and private sectors. His personal involvement in buying and selling properties, along with his experiences of relocation has proven successful for clients all around the globe. Also a Professional Percussionist in his life before Real Estate, Mark has performed internationally with groups ranging from high-level orchestras in the UK to West End (Broadway) shows in London, England, to being a Band Leader onboard Cruise Ships, so after he's closed your Real Estate deal, who knows, there may be a band at your house-warming party!
Web: www.TheBritishGuySellsFL.com
Cell: 239-330-4501
Email: Mark@TheBritishGuySellsFL.com