By Alex Anderson
Senior Associate Pastor at Bayside Community Church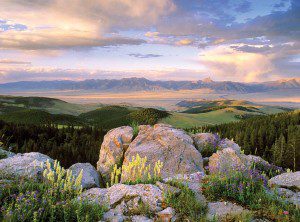 Self Sufficient
Sukie was born in Japan to Buddhist parents. She was taught in her culture that she could achieve anything she wanted in her life if she only worked hard enough. "Be self sufficient and strong," her parents told her. She began to have a desire to join a very well known and respected finishing school for young ladies in Japan. After finally deciding this was what she wanted, she successfully talked her parents into letting her attend. After being accepted and moving to the school, Sukie found out the school was actually run by a branch of the Methodist church. The school's culture was very different from Sukie's, but she decided to stay and complete her education there, simply because of the school's influential reputation.
Far From Home
After she completed school, she met an American man who was working for the United States government in Japan. They began to date, and soon got married. Shortly after they were married her husband's job required him to make a move back to the United States.  They moved to Denver. Sukie loved her husband and was willing to follow him wherever he went, even if it meant living thousands of miles away from her family and the culture she loved. Not long after moving to Denver, Sukie gave birth to her first child, a little boy. With complications from altitude sickness, the baby was born prematurely and lived for only three short days. This left Sukie with an aching sense of loss, and no family to turn to.
Call for Help
A couple of months later, Sukie and her husband moved to Billings, Montana. To say that Billings was very different from Japan was an understatement, but Sukie lovingly followed her husband. After being in Billings for about six months, her husband needed a back operation. Complications arose during the operation, and a blood clot formed that traveled to his brain. Her husband did not survive the operation. Now, in less than a year, Sukie found herself completely alone. She had lost her baby, and now, her husband. She felt abandoned, alone, and very far from home. In the midst of her loss, a community of Christ-followers from a Methodist Church in Billings reached out to Sukie in love, caring for her, nurturing her through this traumatic time.
Not Alone
One day, while in her back yard, Sukie began to think about her life. Though she was trying desperately to make sense of her loss, she could not. She began to realize that she was not as "in control" of  her life as she was culturally trained to believe. As she stared into the Montana sky feeling very small and alone she heard these words come out of her mouth; "If there is a God, I would like to know." Something happened. Something in the sky responded back. As her heart began to search for answers to her pain and loneliness she began to feel love. According to Sukie, God was responding to her "call" for help.
She began to feel a warmth come over her. In her words, "I felt as though I had been wrapped in a blanket." She knew that God, in some supernatural way, was responding to her need of Him. Instead of receiving answers to her questions, she received love. She was changed instantly. And somehow, through this undeniable loving presence, she knew that she was not alone and would be taken care of. In that moment of need, she met God, and found Him to be good.
Our life is, at every moment, supplied by Him: our tiny, miraculous power of free will only operates on bodies which His continual energy keeps in existence—our very power to think is His power communicated to us.
~ C. S. Lewis, The Problem of Pain
Sukie now had a great desire to read the Bible. In her reading, she realized that she was a daughter of God and had a desire to be a follower of God's son, Jesus Christ. She called the local Methodist Church and requested to be publicly baptized. The practice of baptizing adults was not normal, however, due to her unique situation, an exception was made. The Pastor of the Methodist church of Billings Montana, in a public service, gloriously baptized her with a great celebration by the congregation. It was a great time to be sure, but this was only the beginning of Sukie's amazing life-giving journey with God.
Many thanks to Sukie for sharing her life with us. She and husband Bill live in West Bradenton.
Maybe you want to know if there is a God. If so you can go out to your backyard and, like Sukie, look up to the sky and say, "If there is a God, I want to know." I bet He responds to you, too.
Remember, Be Life Giving!
Alex Anderson is a Senior Associate Pastor at Bayside Community Church, Bradenton, Florida.
To read other life-giving articles by Pastor Alex, go to http://belifegiving.blogspot.com/