A guide to pelvic floor prolapse and the benefits of Robotic Assisted Sacrocolpopexy
By Dr. Sean Castellucci, Urology Partners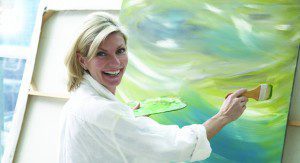 What are these ads on television about bladder slings?  Did I have that done to me in the past?  Should I be worried that I will have a problem from a prior surgery or even a future surgery?  These are very real questions and show how powerful television and marketing can be. There are definitely potential risks and benefits to any pelvic floor repair, as there is with any surgery. Pelvic prolapse is a very common issue that women face.  This can be a life altering entity, but is also very correctable. When the muscles and ligaments supporting a woman's pelvic organs weaken, the pelvic organs can slip out of place or prolapse. Pelvic organ prolapse can worsen over time, and you may need surgery to fix it. There are other less invasive options as well.
There are different types of pelvic organ prolapse. Women can have bladder, uterine, rectal or some combination of prolapse. Some women develop pelvic organ prolapse after childbirth, a hysterectomy or menopause.  This can also be associated with urinary tract infections, since it can be more difficult to empty your bladder with the lack of support, or can relate to incontinence (involuntary leakage of urine). Luckily, there are ways to correct pelvic floor prolapse.
There are different ways to correct prolapse.  Non-surgical methods can include use of a device to hold or support the pelvic floor with the use of a pessary.  Otherwise, surgical options are also a possibility.  These can be done either though the vagina (trans-vaginal approach), or through the abdomen in an approach called a sacrocolpopexy, which lifts the top of the vagina and supports the entire pelvic floor.
Depending on the type of repair that is required, surgical mesh may be of benefit. But it has undergone scrutiny in the media and in many ways misrepresented in terms of its effects.   Surgical mesh is a medical device that is used to provide additional support when repairing weakened or damaged tissue.  The TV warnings that have been issued do NOT include all types of mesh and mesh still does have a very important position in pelvic floor repair.  The American Urologic Association's (AUA) official position has always been that mid-urethral mesh slings, which are thin strips of polyethylene plastic that resemble window screen material, are important options for women who have stress urinary incontinence.  Stess incontinence is a condition where the bladder leaks because of pressure from laughing, activity or sneezing. The AUA statess: "restriction on the use of synthetic polypropylene mesh would be a disservice to women."
Additionally, this warning is not associated with other types of pelvic floor repair such as what is used in the minimally invasive robotic assisted sacrocopopexy.  Robot-assisted sacrocolpopexy is performed in order to correct prolapse and/or herniation of the vagina, uterus, and bladder (cystocele). In this procedure, mesh is used to anchor the cervix or apical portion of the vagina if no cervix is present (prior hysterectomy) to the sacral bone (a large triangular bone located in the upper back of the pelvis), thereby lifting the vagina and bladder into their normal anatomic positions. Robotic sacrocolpopexy can also be performed in women who have suffered a prolapse of the vagina (and sometimes the intestines, as well—a condition known as enterocele) following a prior hysterectomy.
Traditional open abdominal sacrocolpopexy has been shown to be a durable and successful method of repairing symptomatic prolapse while maintaining natural vaginal depth and length. We have now adapted the techniques utilized in open surgery to robotic sacrocolpopexy. Robotic surgery offers a minimally invasive approach with several technical advantages for the surgeon, including enhanced visualization with magnification, reduced blood loss, improved suturing techniques compared to laparoscopy, and reproducible surgical results. And because robotic sacrocolpopexy avoids the need for a large abdominal incision, women undergoing this procedure are able to experience a less painful recovery with a significantly quicker return to normal activities than would be possible with open surgery.
In this procedure, the patient is placed under general anesthesia and five small incisions are made in the lower abdomen, allowing introduction of a camera, three robotic instrument arms and one accessory port for passage of sutures and mesh materials. In cases of advanced uterine prolapse, a hysterectomy will then be performed with or possibly without preservation of the cervix, which would be done in conjunction with your Gynecological Surgeon. Following this, a small piece of polypropylene mesh is used to anchor the cervix, vagina and bladder to the sacral bone. Finally, tissues are sewn over the mesh to form a barrier between the mesh and surrounding pelvic organs.
The advantages of this minimally invasive procedure are reduced recovery time and hospital time. Since this procedure avoids the need for the large abdominal incision used in open surgery, most patients are able to resume normal activities within 3 to 4 weeks, compared to 6 to 8 weeks for an open sacrocolpopexy with less post-operative pain and need for pain medications. The superior precision and visualization of operative dissection offered by the da Vinci Si enhances the surgeon's ability to perform sacrocolpopexy with reduced blood loss and more accurate placement of suspension sutures. The patient is able to maintain natural vaginal length and depth, resulting in reduced vaginal scarring and maintenance of female sexual function.
We at Urology Partners have been performing this procedure in Manatee County with great success. Our physicians are trained with the knowledge and skill to help you with your medical problems. If you have any of the aforementioned issues, please do not hesitate to come in for an evaluation.  We are here to help you through these intimate concerns.
Dr. Sean Castellucci earned his medical degree from the Philadelphia College of Osteopathic Medicine in Philadelphia, Pennsylvania. He completed his clinical internship at Mercy Catholic Medical Center in General Surgery followed by a general surgery and urologic surgical residency at Albert Einstein Medical Center, and Hahnemann University Hospital, where he was chief resident. Dr. Castellucci has also completed a clinical externship at Memorial Sloane Kettering Oncology Center during his residency. His most recent position was at the Urology Center of Columbus in Columbus, Georgia where he served as Medical Director.
Dr. Castellucci is interested in all aspects of Urology services and research. His specialties are in: Erectile Dysfunction, Bladder Cancer, Prostate Cancer, Kidney Stones, Female Pelvic Organ Prolapse Repair, Kidney Cancer, Low Testosterone, Urinary Incontinence, and minimally invasive therapies including laparoscopic surgery and the utilization of DaVinci Robotics.
Dr. Castellucci is very involved in research which has earned him both national and international recognition, including many publications in peer reviewed journals. His investigations focused on new innovations in urologic, oncologic surgery including the first single port access laparoscopic adrenalectomy performed; as well as research in other fields of urology including prostate cancer.
He has presented at numerous, internationally recognized meetings including the American Urologic Association, the European Association of Urology, and the World Congress of Endourology. His research has also earned him various distinguished awards including the Robert C. Erwin literary award, as well as the Leonard Finkelstein award in Urology.
Dr. Castellucci's diverse professional interests and responsibilities have enhanced and complimented his role as both husband and father. He is happily married to his wife Dania and has two children; Madison and Hailey.
941-792-0340
www.urology-partners.com