By Timothy Blend, MD –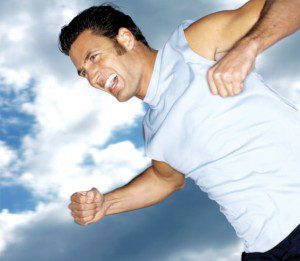 As we age, our health becomes extremely important.  We all are more aware of the aging process as life progresses. Our priorities change as this aging process continues and whether its wisdom or fear it seems that time becomes the new currency as opposed to money.
So we have learned over the course of time, how to make money; some more than others some less than others. But the question is how do we make time, this new currency that we are aware of, how can we get more of it, how can we enjoy that amount of currency (time) that we already have in our bank.
Well, this is one currency that we really don't know how much we really have or when it will run out. Those of us who do know are the unfortunate ones and are striving more than ever to either prolong the time we have or enjoy the remaining time left in our lives. I'm not trying to sound morbid; on the contrary I try to celebrate life every day and I want to share what I have learned with you so you too can celebrate with your time.
I cannot promise to necessarily prolong your time but I can promise you that if you are looking for a better quality of life I can help. First you must be motivated to improve because there is not yet a pill that works without your sweat and tears. And from my experience those with the better attitudes, open-mindedness and motivation to succeed will definitely have the added quality you are seeking.
For some it may be competing in their first triathlon, some may want to win their first triathlon. While others may just be looking for enough energy to walk and play with there children or grandchildren. It doesn't matter whether you have several diseases and take a handful of medication or if you are in good shape and want to get better, we have seen it all and believe we can assist you in your short term and long-term goals.
So what the heck am I talking about, you want to know!
Although we are focusing on men in this article what we describe applies to women as well. Our goal is to look at all the known contributing factors in aging and make sure they are all functioning and interacting perfectly; an impossible task!
What we can do is focus on the neuroendocrine system and try to optimize its functioning. The main organs involved are the brain, thyroid, adrenals, and testes. All these organs make or secret substances (hormones or messengers) that affect every other organ in the body; ultimately how we feel. I know what your thinking, "he's going to tell us testosterone is the answer", well that's only part of the answer . So if your taking testosterone without looking at 8 other hormones and  10 neurotransmitters your are far from optimal health and are being short changed. If you are feeling good on testosterone alone than you can feel even better. So lets finally look at testosterone.
Similar to menopause in women, andropause arrives in a man's life when there is a drastic drop in hormone levels. When levels of testosterone fall, the condition is called hypogonadism (hypo=low, gonad=testis). Although total testosterone may not drop drastically, free testosterone, or the active form of testosterone, drops significantly with age. As men grow older, levels of free testosterone decrease and estrogen levels increase. In fact, the average 60-year-old male has more circulating estrogen in his blood stream than the average 60-year-old female! As if the decline in testosterone (can start as young as 30) weren't problematic enough, new research has shown that even small increases in estrogen may have detrimental effects on men's cardiovascular health.
This age-related decline in free testosterone levels (commonly referred to as "Andropause") may result in diminish¬ing energy, reduced libido, decreasing muscle mass, abdominal weight gain, depression, reduced cognitive func¬tion, and an increased risk of heart disease.
Advances in understanding the function of hormones and the role of hormone replacement has made it possible to manage many of the negative side-effects associated with age-related hormone decline. One therapy that has gained popularity in recent years is biologically identical testosterone replacement therapy for men. Testosterone replacement therapy in men has been shown to reverse some of the negative effects of low testosterone including enhance libido, improve erectile dysfunction, decrease heart disease risk, increase lean body mass, improve diabetes and pre¬vent osteoporosis. Maintaining testosterone levels may also lower total cholesterol and LDL, and decrease insulin resistance. Additional research has shown a beneficial impact on cellular energy production, brain function, and oxygenation.
Before testosterone therapy is initiated certain labs should be ordered including prostate specific antigen (PSA), dihydrotestosterone (DHT) and Estradiol. Testosterone therapy dosing should be based on an individual's hormone level any hormone given at non-physiologic doses have the potential not only to cause adverse effects but can be dangerous. No two people are alike, and hormone needs differ from person to person
Specific to men testosterone levels can begin to decline in a man's 30's. Half the healthy men between 50 and 70 years of age will have a testosterone level below the level seen in a 20-40 year old. This is a deficiency state.
Some facts about Testosterone:
. It does not cause prostate cancer
. It does not cause BPH (Benign Prostatic Hypertrophy)
. Women need testosterone
. Some men can use HCG or an aromatase inhibitor to prevent estrogen build up to raise testosterone
. Testosterone can raise cognition the elderly
. Testosterone prevents the formation B-amyloid (found in dementia) in men
. Low testosterone is associated with atherosclerosis
I could write an equal amount concerning thyroid replacement therapy, or thyroid optimization, cortisol evaluation and treatment along with the other factors like growth hormone.. Finally our all-important neurotransmitters, which greatly effect mood, sleep-wake cycles, energy production, weight changes and impact the function of all our hormones. Trust me, these are as important as testosterone especially if they are not balanced properly by a physician trained in internal medicine and anti-aging.
For less than the cost of a "dental crown" and some effort and desire on your part, we can work together to attain and maintain that higher quality of life (the new currency) that we all desire.
See you at THE BLEND INSTITUTE, a.s.a.p., let's get started time is money (the new currency)!
Tim Blend, MD, is the Medical Director at The Blend Institute.  He has been practicing medicine for over 30 years and has an extensive background in both traditional and alternative healthcare.  Dr. Blend is a graduate of Ross University Medical School.  He completed his Internal Medicine residency at Downstate Medical Center & Kings County Hospital.  Dr. Blend was a fellow, instructor and attending physician at both Bellevue Hospital and NY University Hospital Dept. of Emergency Medicine.  In 1993 he and his family move to Bradenton, FL where he joined the Manatee Memorial Hospital Emergency Medical team.  Dr. Blend still practices 1 day at week in the Manatee Memorial ER and assists in the clinical training of LECOM medical students. In addition to being board certified in Internal Medicine, Dr. Blend is a board certified Nutritional Specialist and has completed a fellowship in Anti-Aging and Regenerative Medicine through the American Academy of Anti-Aging and Medicine.
Kim Blend, ARNP, is the Mental Health Director at The Blend Institute.  She is a graduate of the University of Vermont with a Bachelors of Science Degree in Human Nutrition and an Associate of Science degree in Nursing.  She has also earned a Masters of Science in Nursing degree with a specialization in psychiatry from the University of South Florida.  Kim is a national board certified nurse practitioner.  Over the last 10 years Kim's focus in her private practice work combines her nutrition background with her traditional psychiatric treatment practices, including psychotherapy and psychiatric medication management.  Her expertise in bio chemical diagnosis allows her to provide patients with targeted, natural treatment options as well as pharmaceutical options.  Kim is also a national speaker on the topic of neurotransmitter testing and amino acid treatment and often travels teaching other clinicians on the utility of neurotransmitter testing and efficacy of amino acid therapies.
The Blend Institute is an age management medical practice that provides a blend of specialties to help individuals achieve and maintain optimal physical and mental health.
The Blend Institute
www.blendinstitute.com
1911 Manatee Avenue East, Suite 102, Bradenton FL  34208