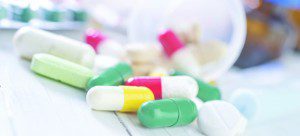 Are medications a part of your daily life? For many, the answer to this is "Yes". People take medications for many different reasons, no matter what their age. However, when we get older it can become more difficult to keep track of all the pills we take. Dangerous drug interactions, forgetting when to take your pills, or overdosing are just some of the concerns for our senior citizens.
In fact, 58% of seniors make errors taking their medications. 26% of these make mistakes large enough to have serious consequences. The main reason has been shown to be simply forgetting to take their medications properly. It would be unfair to scold anyone for this, because the average number of meds that a senior takes is seven. When you are taking seven or more different medications a day, it is easy to overlook.
Unfortunately, repercussions of these mistakes aren't as forgiving. Both your health and your money can be at risk.  At least 10% of hospital visits are related to the improper medicating. Seniors are more apt to be affected by this experience. 23% of the nursing home admissions are due to the inability to self-manage  medications. Another startling statistic is that over 21% of all drug-related health problems are caused by the failure to follow correct medication procedures.
Where does the cost come in? Well, if you fail to take your prescriptions correctly you will more than likely end up with a visit to your doctor's office or even the hospital. A few mishaps per year can really add up. Each year in the United States, $100 billion in health care costs is due to preventable hospitalizations, emergency room visits, or repeat trips to the physician; all related to medication complications.
Though nursing homes have their place, they are not always the best solution for seniors. Using the services of a homecare professional may fit you, or a loved one's needs better. Caregivers can be there to help oversee your daily regimen of medications. During your doctor's visits, they can accompany you during important conversations. Keeping complete documentation of your medications and making sure your physicians are fully informed of any changes can be difficult.
When it comes to safely taking your medications, here are some steps to remember:
• Be aware that some medications cannot be taken with each other.
• Prepare for your doctor's visit by:
o    Bringing an up-to-date list of all the medications you take.
o    Making a list of questions to ask about your medications & health.
• What are the medications prescribed intended to do?
• How long will I need to take the prescribed medications?
• What are possible side effects the medications may have?
• Confirm the directions for your medication with your pharmacist.
• Give a copy of your list of medications to a family member or close friend.
• Use a pill organizer to track whether you have taken your pills.
Professional Caregivers are fully aware of these important points regarding your medications. Reaching out is the first step. It may seem like you are giving up control, but the exact opposite is true. Realizing that you may need some assistance and then finding the appropriate resource is the epitome of taking control.
If you have any questions regarding professional homecare services, you can contact Visiting Angels at 239-226-1620. They understand that seniors want to stay as independent as possible. Their caregivers are there to allow you to continue living the lifestyle that you are accustomed to.