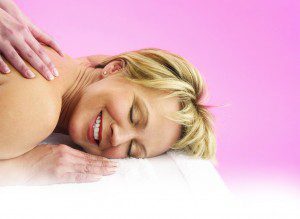 Every year, more than 300,000 women are diagnosed with breast cancer. While treatments and cure rates have improved in recent years, breast cancer and the side effects caused by treatments such as chemotherapy and radiation still cause suffering. Massage therapy through the Massage Envy Wellness Program can offer relief from many of the painful symptoms and side effects of breast cancer treatment, making recovery easier.
A University of Miami study of 58 women with breast cancer showed that women who underwent massage therapy reported reduced feelings of depression and anxiety, as well as an increase in white blood cells, indicating a healthier immune system. The study also showed an increase in dopamine levels, which are related to a general sense of well-being.
Beyond just symptomatic relief, massage therapy can help relieve everyday stress, encourage relaxation, lower blood pressure, promote better breathing and manage chronic pain. Massage Envy Spa therapists work with patients to provide personalized wellness plans tailored to their specific health and wellness needs.
Cancer patients will also benefit from Massage Envy Healthy Skin facials, which provide limited massage treatment to the face and neck area for relaxation, but can also alleviate the redness, dryness and sensitivity caused by cancer treatments to help improve appearance.
Massage therapy can also assist in draining the lymphatic system. Lymphatic drainage massage helps the immune system by removing waste products and promoting the production of white blood cells, which fight off infection. This can be beneficial not just for cancer patients, but for anyone who wants to promote a healthier immune system and fight off infection. Massage Envy Spa therapists can discuss the benefits of lymphatic drainage massage with patients and include the massage as part of the monthly Wellness Program.
While there is a myth that massage could spread cancer cells throughout the body, there is no scientific evidence whatsoever that massage increases the risk of metastasis. Massage therapy promotes circulation, but it does not increase circulation any more than exercise or hot showers, for example. Massage Envy Spa therapists are trained and prepared to address the needs of breast cancer patients safely.
Patients should check with their health care provider before beginning massage treatment and let their massage therapist know if they have experienced or are undergoing breast surgery, chemotherapy, lymphedema or radiation treatment. The Massage Envy Spa therapist will be able to recommend the best type of treatment based on the patient's needs and experience.
Massage Envy Spa of Southwest Florida clinics are located in Cape Coral, Estero, Fort Myers and Naples. Visit www.massageenvy.com/
regions/FL/Southwest-Florida for more information.