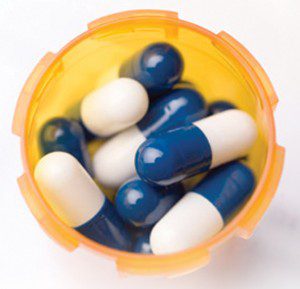 We have all seen small local pharmacies in our hometowns but have you ever actually tried one? Why not, what are your concerns?
Many people take comfort in the familiar big box pharmacies. We are all creatures of habit, but sometimes stepping out and trying something new can open your eyes to a great local experience in your own neighborhood. A local pharmacy is a lot like your local farm stand. The products are the same and many times better, the prices are always lower and the staff are your local neighbors, with smiles and the time to talk.
Harbor View Pharmacy on Gertrude Ave., just behind Fawcett Memorial Hospital, is a wonderful place to try. Here are some of the things you should expect from Harbor View Pharmacy.
Medication Review: In our fast-paced world some things deserve a little extra time and this is something Anand Patel R.PH, a Registered Pharmacist, wants to stress. Medications have many interactions that are not beneficial for patients. At Harbor View Pharmacy a trained pharmacist will review your prescriptions and other medications, to alert you of any negative interactions.
Medication Organization: One of the leading factors in negative medication reactions is the inadvertent double or sometimes triple dosing when a patient forgets that they already took their medication. Harbor View Pharmacy offers a service, at no charge, where they will blister pack your medications together. This way you know that you have taken all of your daily medications, no more and no less.
Medication Pricing: local pharmacies have a major price advantage over the big corporate stores. Because a local pharmacy negotiates pricing on specific medications it is able to reduce their costs for their patients, sometimes up to 90%. A big corporate pharmacy will buy 10 of every medication, this leaves them no option to negotiate with pharmaceutical companies. A local pharmacy orders in bulk what it most needs, this allows them the leverage to request better pricing.
Personal Relationships: Harbor View Pharmacy offers FREE same day, home delivery. This is especially important for the senior population in assisted living facilities or those who have trouble just getting out. Another benefit is when you dial 941- 625-7800 the phone will be answered by one of the staff, no phone trees, no robots.
Anand Patel R.PH and his staff will make sure your experience is excellent, you will leave with a better understanding of the medications you are taking and with more money in your pocket. The next time you need a prescription filled tell your doctor to send it to Harbor View Pharmacy, go see Anand and his staff, it may just end up being one of those local experiences you will enjoy for many, many years.
Harbor View Pharmacy
941.625.7800
21340 Gertrude Ave,
Port Charlotte, FL 33952