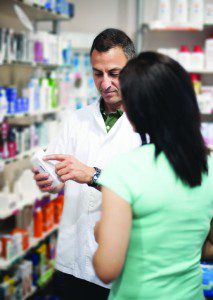 Great service and affordable prices are hard to find hand in hand. Fortunately, a local pharmacy has both. PharmiCare is a concierge pharmacy that is dedicated to delivering quality health and wellness to their customers.
They believe in practicing pharmacy the way it is meant to be done. You won't find tobacco, beer, or potato chips at their store. PharmiCare promotes health; pure and simple.
Like general pharmacies, PharmiCare can provide you with prescribed medicines written by your practitioner, along with additional refills. However, not all of our needs can be fulfilled from these. Compounding is also available at PharmiCare. Private consultations, where you discuss your medication problems, concerns, and history are recommended. After conferring with your practitioner, Compound Pharmacists use this knowledge to offer solutions that are specific to your needs.
Further proving their excellent service, PharmiCare delivers to your home. John Dobbs, PharmiCare's owner has promised customer services that you "can't expect from chain-store pharmacies." PharmiCare will perform Blood Pressure Exams out of the comfort of your own home. When requested, PharmiCare will bring to you what 'chain-store' pharmacies won't.
Typical hours at PharmiCare are Monday-Friday from 8am-6pm, and Saturdays 9am-1pm. But PharmiCare understands that emergencies happen unexpectedly, usually at the most inconvenient times. Suppose it's after hours and you can't find your blood pressure pills or you ran out of your insulin. Predicaments like these are why PharmiCare offers after-hours emergency services. These services are available until 11pm Monday-Saturday.
Studies have shown how genetically modified products can leave behind material inside us eventually causing long-term problems (The American Academy of Environmental Medicine). Unfortunately, many 'chain-store' pharmacies still promote these products. However, PharmiCare has responded to studies such as this, selling Non-GMO Vitamins and Supplements.  John Dobbs agrees that, "it's your health, not our bottom line, that matters most."