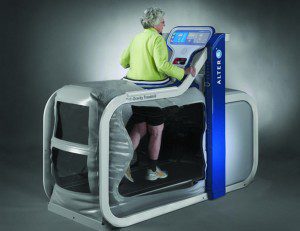 Life Care Center of Estero is pleased to announce earning 5 Stars with the Centers for Medicare & Medicaid Services' (CMS) quality rating system. In 2008 CMS developed a star rating for skilled nursing facilities to help consumers make informed decisions regarding healthcare facilities in their area (www.medicare.gov/nursinghomecompare). The classification system looks at health inspections, staffing ratios (nursing and support staff) and quality measures.  Earning a 5 star rating is considered to be much above the average with only the top 10% facilities in the state earning this level.  Life Care of Estero is thrilled to achieve the 5 star rating and has a history of excellence with other accomplishments including being a Rehab Center of Excellence and establishing an orthopedic specialty program for total joint replacements.
"I am very excited to receive this quality rating for CMS." remarks Jim Breuler, Executive Director of Life Care Center of Estero since its opening in 2003. "It is a positive affirmation that confirms that we want to be the best that we can be in our community.  I'm very proud of all of the associates for the work that they do in caring for seniors in our community."
If you would like to learn more about our programs a Life Care Center of Estero or for a tour please call us at 239-495-4000 or visit our website: www.lifecarecenterofestero.com.
Increasing Your Leg Strength = Less Fall Risk!
A study published in the March 2012 Annals of Rehabilitation Medicine written by Cho, Kok, Kim and Hwang looked at community-
dwelling adults who were classified as "fallers" and "non-fallers". Leg strength was found to be the most significant difference with "Non-Fallers" scoring better with Chair Rise (leg strength) test, with less obvious differences with balance tests and questionnaires. This is an example of why it is so important to assess leg strength with adults who fall and why it essential to exercise as we age.
Have you had falls recently? Please consult with your physician. Talk to your doctor about appropriate exercise and about options for improving physical activity.  A physical or occupational therapy evaluation may be indicated to customize a program for you to help reduce your risk for future falls.  Other options for leg exercise may include community programs, health clubs or home exercise programs.
The benefits of an exercise program go beyond reducing fall risk. Improved physical activity can help reduce your risk for heart disease, colon/breast cancer, strokes, depression and osteoarthritis.