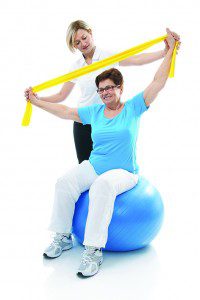 Life Care Center of Estero is a 155 bed rehabilitation and nursing center located between the metropolitan areas of Naples and Fort Myers. We have both inpatient and outpatient programs with an established reputation with the Estero community. Our facility has private rooms available with flat screen televisions and renovated treatment areas to provide a comfortable place to stay and get well. We have physical therapy, occupational therapy, speech therapy, nursing services, dietitian services, a physiatrist for pain management and full time onsite physician to meet individual patient needs. Life Care Center of Estero has several specialization programs including orthopedics, vestibular therapy, neurology, wound care and lymphedema therapy. Life Care Center of Estero strives for continuing education of its staff including numerous certifications with state of the art equipment to be at the cutting edge in today's healthcare. If you are in need of a rehabilitation stay or outpatient therapy, consider the family of Life Care Center of Estero.
In The News:
Tips for your Home Exercise Program
The August 31st US News and World Report had a story written by Anna Medaris Miller discussing- 4 Ways to Stick to Your Physical Therapy Homework. Here are her tips:
1- Find a Purpose- Focus on linking the exercises you do to the sport or activity you love.
2- Meet your Match- Find the therapist that will match the complexity of your diagnosis and your personality.
3- Be Honest- If you're not doing your homework, tell your therapist. The program can be modified and fine-tuned to work for you.
4- Strategize- Find the time during the day to fit in your exercise, it may only take 10 minutes.
For the full article go to: http://health.usnews.com/health-news/patient-advice/articles/2015/08/31/4-ways-to-stick-to-your-physical-therapy-homework
Blood Pressure and Heart Age
A recent Publication of the Center for Disease Control's Vital Signs discussed how lowering blood pressure lowers your heart age. Here are their recommendations:
239.495.4000 | 3850 Williams Rd. | Estero, FL 33928 | www.lifecarecenterofestero.com