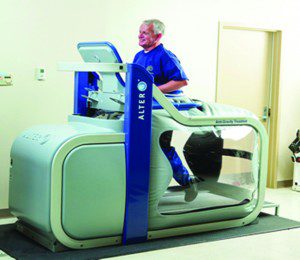 Learn about new advances in knee and hip replacement that will get you back enjoying your life again!  You are cordially invited to attend this informative seminar with Dr. David E. Eichten; Board Certified and Fellowship trained Orthopedic Surgeon from Joint Implant Surgeons of Florida.  Dr. Eichten is an expert in hip and knee joint replacement.  Dr. Eichten's unique technique of minimally invasive surgery results in faster healing time.  Learn about the new advances in replacement surgery and the importance of the right rehabilitation and after-care to maximize the ability your new knee or new hip.
Plan to attend the seminar, Saturday, June 18 from 9:30 AM to 10:30 AM at Life Care Center of Estero.  A hot buffet breakfast will be served.  Reservations are requested.
Please call Life Care Center of Estero 239.495.4000. to reserve you place!
Dr. Eichten grew up in Minnesota and graduated Summa Cum Laude from the University of St. Thomas, 2001 with a degree in Biology.   He then attended Kansas City University of Medicine and Biosciences where he graduated with a 4.0 GPA and earned the Gold Stethoscope Award for finishing first in his medical school class.   He completed an orthopedic surgery residency through Ohio University at Grandview Medical Center in Dayton, Ohio.     After residency, Dr. Eichten spent an additional year of fellowship training in joint replacement surgery of the hip and knee.
Fellowship trained surgeons have been proven to improve patient outcomes and reduce complication rates.   During his fellowship, he performed over 500 cases including minimally invasive techniques, anterior total hip arthroplasty, partial knee replacement and complex revision surgeries.
Dr. Eichten prides himself on compassionate, one-on-one patient care providing excellent surgical skills, safety, patient satisfactions and best outcomes in joint replacements.
Dr. Eichten serves Lee and Collier counties in offices in Fort Myers and Naples.
Life Care Center of Estero… 5 Star Care 
Life Care Center of Estero team provides one-on-one therapy with the latest in rehabilitation and state-of-the are equipment; including the Alter G Anti-Gravity Treadmill.   Life Care Center of Estero is Joint Commission Accredited and proud to be a 5 Star Rating facility.
5 Stars is the highest rating possible from the U.S. Government Centers for Medicare and Medicaid (CMS).  After surgery, diligent physical therapy, proper diet and a willingness to follow your surgeon's recommendation contributes to the fastest recovery.
The "right" rehab from Life Care Center of Estero's 5 Star care will help you:
• Restore normal movement in your joint
• Build up strength in the joint and surrounding muscles
• Ease pain and swelling
• Let you get back to normal activities
• Help with circulation, particularly right after surgery, so you don't have problems with blood clots.
Life Care Center of Estero's state of the art equipment: The Alter G Anti-Gravity Treadmill
Designed by NASA, the revolutionary technology reduces gravity's impact by selecting any weight between 20% and 100% of your body weight.   Utilizing the Alter G rehabilitates lower extremities with less pain and less impact resulting in a faster recovery for patients.
David E Eichten, D.O.
Board Certified and Fellowship Trained
Orthopedic Surgeon
Joint Implant Surgeons of Florida
www.dreichten.com
Naples:  1020 Cross pointe Drive, Suite 110, Naples, FL 34110
Fort Myers:  7331 College Parkway, Suite 300,
Fort Myers, FL 33907
(239) 337-2003