By Physicians Rehabilitation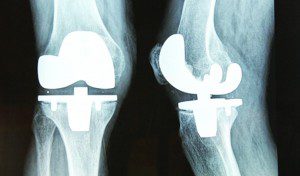 Aperson with knee pain knows how often it gets in the way of doing the things they want and need to do in daily life. Because the knee is a weight bearing joint, knee pain affects almost everything we do that requires mobility, including those things most of us have usually taken for granted.
For many, knee pain makes it hurt to walk, stand, stoop, get out of a chair, or to go up or down stairs. Additionally, routine activities of living, work, social and recreational activities are often inhibited, restricted or avoided because of knee pain.
If you have been suffering from constant or intermittent knee pain that just won't go away no matter how much ibuprofen you take, don't worry – there is another option.
If you have tried other treatments and experienced little to no relief, you may still be a candidate for our treatment program. Call (239) 687-2165 to schedule a no-cost, no-obligation consultation today!
At Physicians Rehabilitation, it's very important to understand that we are not just addressing knee pain. Our goal is to give you the best chance we possibly can of Preventing Knee Replacement Surgery in the future, which is what knee arthritis frequently evolves into if left undetected and unaddressed.
For this reason, we encourage you to schedule an appointment to determine if you are a candidate for the Hyalgan treatment for knee arthritis. You can always have more radical procedures performed later, if necessary. However, with knee replacement surgery, once done, there is no turning back to a more conservative approach. Knee replacement surgery is indeed necessary for some people with extreme conditions that Hyalgan is unable to help, but as we have seen with many of our patients… A Total Knee Replacement is a Very Extreme Measure To Take without considering all your options for a condition as common as knee arthritis.
What are Hyalgan Injections?
Hyalgan injections treat knee osteoarthritis. Hyaluronic Acid (Hyalgan) is a natural substance extracted from rooster combs and purified to mimic the lubricating substances that occur naturally in the joint called synovial fluid. When Hyalgan is injected into the knee, it provides replacement for diseased synovial fluid, which is the cause of your pain. Hyalgan specifically targets the osteoarthritis in your knee, unlike over the counter oral medications or non-steroidal inflammatory drugs (NSAIDs) that affect all parts of your body.
What's the process?
It's a very easy and quick process. Our Doctors will inject Hyalgan directing into your knee joint using a high tech medical device called a Fluoroscope to pinpoint the exact location intended with extreme accuracy, which provides the best possible outcome from each injection. Then, an injection of dye confirms needle placement to ensure that the pain relieving drug Hyalgan reaches the knee capsule where it bonds with the naturally occurring joint fluid to create a lubricating and cushioning layer. That's why if you have tried any type of pain reduction injection elsewhere without success, we may still be able to assist you as your original injection may have never would up in just the right place. Most patients compare the treatment to getting a flu shot and report little pain or discomfort.

When will I feel results?
Most feel an immediate reduction in pain and return to normal activities in weeks.
Will my insurance cover this treatment?
Yes, most major insurances and Medicare will pay for this treatment.
What are other people saying about it?
"My knee feels great. I had already had a total knee replacement and wanted to try something rather than go through another painful surgery. After completing the program, I can now dance again which I have not done in years, and my lifestyle is on its way back to normal!" – Elizabeth B.

So what are you waiting for?
Pick up the phone and call us today to schedule your NO-COST, NO-OBLIGATION consultation. The demand for this procedure has been overwhelming. We've added extra lines to accommodate your calls, so if our line is busy, or you are re-directed to voice mail, please leave a message or call back. Living pain free and getting your life back is well worth the phone call. So keep calling – help is only a phone call away…
Avoid Unnecessary Surgery! This FDA-approved treatment is proven to relieve knee pain, while eliminating the need for surgery. Treatment is safe, easy and covered by most insurance companies, including Medicare.