– brought to you by Physicians Regional Healthcare System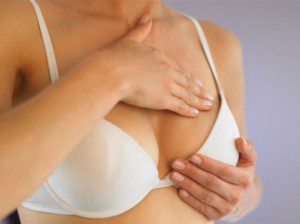 Angelina Jolie's decision to go public with her choice to undergo a preventative double mastectomy has unexpectedly elevated breast cancer prevention and awareness on a grand scale. Typically, this level of media exposure is only witnessed each October in recognition of National Breast Cancer Awareness Month.
In a recent New York Times article, Jolie herself stated, "My doctors estimated that I had an 87 percent risk of breast cancer and a 50 percent risk of ovarian cancer, although the risk is different in the case of each woman."
Though Jolie responded to (what she referred to as) a "faulty" BRCA1 gene which increased her risk of developing breast and ovarian cancers, there are several noteworthy preventative measures you can take to help reduce breast cancer development. As medical professionals dedicated to the health and wellness of our mothers, sisters, daughters and friends, we at Physicians Regional Healthcare System recommend the following steps.
First, see your doctor.
With early detection and treatment being imperative, the American Cancer Society offers these helpful guidelines:
• Obtain a regular mammogram starting at the age of 40.
• Get annual clinical breast exams.
• Perform monthly breast self exams.
• Receive a risk assessment from your physician.
As in Jolie's example, women who inherit gene mutations associated with breast cancer have an increased risk.
Second, eat healthy and avoid becoming overweight.
Breast cancer is most likely to occur later in life – often times, after menopause. An unhealthy weight increases breast cancer risk. Throughout your lifetime, it's best to avoid weight gain and work toward maintaining an ongoing body-mass index under 25.
Also, try to follow a diet that is high in vegetables and fruit and low in sugared drinks, refined carbohydrates and fatty foods. Focus on eating lean proteins, such as fish or chicken breast, and moderate your intake of red meat. Eating whole grains and choosing vegetable oils over animal fats is always a good plan.
Third, keep physically active.
Research indicates that physical activity – even when started later in life – reduces overall breast cancer risk by 10 to 30 percent. Even the addition of moderate exercise, such as a 30-minute walk five days a week, will go a long way toward keeping you on track.
Fourth, drink little or no alcohol and don't smoke.
Alcohol use and long-term smoking are associated with an increased risk of breast cancer. Women should limit the intake of alcohol to no more than one drink per day and stop or stay away from smoking completely.
'Without question, Angelia Jolie's selfless act to share her story provides an opportunity for everyone to honor her actions by becoming more aware of breast cancer prevention and detection,' said Sharla Gayle Patterson, M.D., breast surgeon at Physicians Regional. "Every time someone in the public eye shares their personal story, they ultimately inspire us, as medical providers, to increase our focus on public education."
While Jolie's actions were her personal response to her inherited gene, Jolie also commented in The New York Times, "…the decision to have a mastectomy was not easy. But is one I am very happy that I made. My chances of developing breast cancer have dropped from 87 percent to under 5 percent. I can tell my children that they don't need to fear they will lose me to breast cancer."
About Physicians Regional Healthcare System
Physicians Regional Healthcare System is comprised of two premier hospitals, an affiliated multi-specialty physician group, and a medical staff of over 300 highly trained physicians.  Our fully integrated campuses include 24-hour emergency rooms, state-of-the-art surgery centers, full service diagnostic departments and medical office buildings hosting various physician offices.  Learn more at PhysiciansRegional.com.
Welcome
At Physicians Regional's Comprehensive Breast Center, we understand that emotional support and compassion are as important as your physical treatment. That is why we are positively proud to welcome Lynn Hurley, RN, Certified Breast Cancer Navigator to Physicians Regional Healthcare System. As our Breast Patient Navigator, Lynn will assist you by collaborating with your doctors, treatment team and other resources to ensure you receive a truly personalized plan of care.
Lynn brings more than twelve years of nursing experience. Prior to joining Physicians Regional Healthcare System, she served as the Breast Health Navigator at NCH Healthcare System, where she began as a temporary nurse in 2004. During her years at NCH, Lynn served as a nurse, Clinical Coordinator, and Administrative Coordinator.
Lynn's dedication to bettering the lives of those struggling with breast cancer has earned her several distinguished honors such as the Cancer Alliance of Naples' 2012 "Angel Ambassador", Susan G. Komen For the Cure's Volunteer of the Year 2012, and NCH Healthcare System's 2012 Nurse of the Year Nominee. In 2011-2012, Lynn organized the annual fundraiser for Sorority of Survivors, raising over $25,000 for breast care, and was profiled as a Women's Advocate in the July/August 2012 issue of E'Bella Magazine.
For more information on breast cancer prevention, please visit PhysiciansRegional.com