By Clinical Supervisor, Catherine Musselwhite –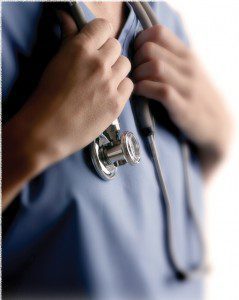 Have you ever called to make an appointment with your healthcare provider and found out that you would be seeing someone other than the physician? Here at Gastroenterology Associates of SWFL, we have noticed an increase in patients seeing Nurse Practitioners (ARNP's) and Physician Assistants (PA's). We have found that once patients have seen their ARNP or PA, they really enjoy the experience. Here is some information on ARNP's and PA's that might help you when you make your next appointment with our office.
ARNP's are Registered Nurses who have undergone further schooling and hands on training and have typically gone to school for a minimum of 7 years to complete such a degree. Their first 4 years to complete their Bachelor's of Science in Nursing (BSN) and an additional 3 years for their master's degree (ARNP). This includes significant hands on training as well in many areas of medicine. PA's have a different start as they do not have to finish a medical degree before attending PA school, however, they must have completed a prescribed number of college level classes pertaining to healthcare. The PA program itself takes approximately 30 months to complete after achieving a bachelor's degree. The actual PA program includes stringent classroom (didactic) training for the first portion, and then a broad spectrum of hands on internships with various types of medicine, including, but not limited to, Emergency Medicine, Family Practice, and other specialty practices. Both are post graduate degrees and have afforded them the opportunity to learn in situations that will best prepare them for the setting in which they choose to work. ARNP's and PA's are licensed and have to maintain their licensing both with state and national agencies.
While their scopes of practice can vary greatly depending on what setting they choose to work in, ARNP's and PA's who work in the office setting are very similar. They are able to write prescriptions when needed, order labs and radiology tests and offer results and a plan of care for patients. In reality they are able to do most of what a physician would do for you in the office setting. They both work with their respective doctor closely to provide quality medical care to patients. In our office the ARNP's and PA's each work with only one physician which allows them to get to know their patients and develop a good understanding of their health needs. In our office the ARNP's and PA's typically have more office hours available then the physicians who spend some of their time doing outpatient endoscopic procedures at Barkley Surgicenter. This allows patients to see a healthcare professional in a much more timely fashion.
Most of our patients find that seeing the ARNP or PA has helped them to work appointments around their work schedules and allow for fewer interruptions to their day to day life, while still being able to receive the healthcare that they need. Our ARNP's and PA's are happy to see patients and most have availabilities within a week for an appointment.
Seeing the ARNP or PA in our office does not mean that you will not see your physician again, it just offers you an added benefit of being able to see a highly trained and qualified healthcare provider no matter who you see.
www.giaswfl.com | 239.275.8882