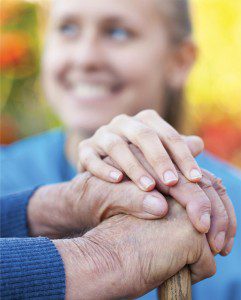 For elders who want to continue living independently, home safety is essential. Among the home modifications that will help keep them safe, be sure to focus on those that help to prevent falls. As people age, their chance of falling increases significantly, and combined with medical conditions and medications, falls are even more likely.
A thorough home evaluation is a great way to prevent senior falls and serious injuries. It is never easy to make the decision to invite home health care into your home. No two people are the same. Therefore their elderly care is going to be very different.
Accidental falls are one of the leading causes of fatal injuries among Americans aged 65 and older.. Unsafe household conditions could adversely affect safety and quality in home health care while caring for your loved ones.
Home health workers themselves face an array of safety risks including overexertion, falls, car accidents and hostile pets that make their jobs more treacherous than those of their hospital counterparts. Working in a patients home is unpredictable, so you must stay aware of your surroundings at all times.
Be mindful of household hazards like slippery bathroom floors or open cupboards, which can also cause injury when you're engrossed in assisting patients. Bathroom safety is probably the most important issue you can address when looking at home safety. Falls are the leading cause of death  in seniors.
Hundreds of thousands of people are injured in the bathroom each year, most often due to falls. Remove clutter and keep floors clean and clear of anything that would obstruct pathways.
Bathroom Safety
Leave bathroom light on at night. Use bath aids and make sure they are securely installed on the walls of the bath/shower and the side of the toilet. Make sure the bath mat has a non-slip bottom. Mark "cold" and "hot" clearly on faucets. Use door locks that can be opened on both sides.
Kitchen Safety
Keep floors clean and uncluttered. Store sharp knives in a rack. Make sure food is rotated regularly. Illuminate work area.
Drug Safety
Review medications with doctor or pharmacist frequently. Clearly label medications. Read labels in good light to make sure it's the right medicine and the correct dose. Dispose of any old or used medication. Check with doctor or pharmacist before mixing any medication  with alcohol .
When beginning to accident-proof the home, remember these general tips to ensure your loved one will be safe at all times: Consider using a medical alert or buddy system. Remove or tack down rugs. Avoid slippery or waxy floors. Have sturdy rails for all stairs,  purchase a stair lift if needed.
Keeping seniors safe with home health care is exactly what the Visiting Angels do best. This is why they are "America's choice in homecare". They have been providing elder care services across the United States and Canada since the late 1990's.
They are committed to providing families with the best possible in home care services available. They understand you want the best in home care for your loved ones. Providing your loved one in home care with compassion, dignity, and respect are what they do best.
The expertise of Visiting Angels elder care providers makes it possible for them to provide your loved ones with the personal one on one care they need while staying in their own homes. Visiting angels of Punta Gorda Florida, 25166 Marion Ave, 33950, Phone: (941) 347-8288  offer professional compassionate caregivers that will work closely with you and  your loved ones catering to their individual needs so they are able to continue to live at home and enjoy the lifestyle that makes them happy.
Assisted living facilities and nursing homes are not the only choices for elder care services. With Visiting Angels as your elder care services provider, your loved ones can continue living at home. give your loved one the gift of quality care in their own surroundings where they feel most comfortable and most happy. Visiting angels SW Gulf Coast Service area: Punta Gorda, North Fort Myers, Boca Grande, Arcadia and Cape Coral.
800-365-4189
www.visitingangels.com