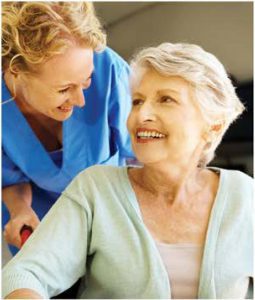 At times it may be difficult trying to figure out how best to care for an aging parent. You want to make sure that your parent gets the very best care while at the same time honoring their wishes. The best way to equip yourself for taking care of elderly parents is to prepare yourself in advance. You should start to gather information on everything that you will need to make the transition as smooth as possible. This is the best way to make caring for an elderly parent a lot easier. Let's take a look at a few of the things that you should do.
 Evaluating your parents needs   
The first step to taking care of your elderly parents is to evaluate their needs. You need to determine the type of care that your parent needs and whether you are able to provide it or not. Does your parent need someone to attend to them for a few hours out of the day? Or does your parent need close supervision around the clock day and night? You need to assess the condition of your loved one and determine if you are equipped to deal with their needs. You should consult with a physician and determine if the medical needs of your parent makes him or her a good candidate for in home care.
Preparing for daily routine
The day to day routine of taking care of a parent can  be an incredibly stressful  experience. You need to make sure that they are fed a proper diet. There also needs to be some daily exercise like walking to keep the body and joints functioning properly. That does not even include doctor's visits, trips to the pharmacy, and grocery shopping. Taking care of your parent can easily become a full time job. All of these activities can take a physical toll on the body and cause you to feel stressed out. That is why it is so critical to have help  so you can unwind and decompress. BrightStar Care can help with many of these tasks enabling you to hold onto your sanity.
Estimating income needs
You need to create a budget to start estimating the costs involved with caring for a parent. Taking care of a parent is an investment in time, energy, and money. It will cost you money to make sure that your parent has the very best care. You may need to make certain changes to your home environment or theirs to make it easier for your parent to get around.
You should also find out the costs involved with hiring an in home caregiver.It is possible to effectively care for a loved one in your home environment with the right support system, in-home care help, and resources to make your parent feel comfortable.
We welcome any calls or questions that you might have regarding the concerns for care of your loved one. Call BrightStar Care today at 941-412-4070.
Our Home Care Services
BrightStar Care d,el1ivers just the right level of care for your loved one's personal and medical needs – from bathing and dressing to Alzheimer's care to high-tech nursing.
Lisa Marie Swiatkowsk,i, RN, LHCRM
Owner
941.412.4070
www.brightstarcare.com