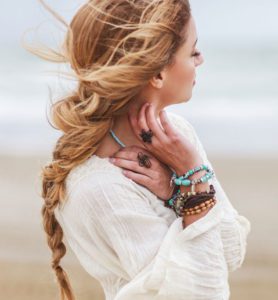 Originally founded in October 2010 in Los Angeles, the Holistic Chamber of Commerce is an international trade organization for  holistically-minded professionals, practitioners, business owners, and resource providers. Florida became the 2nd state next to California to quickly embrace the Chamber and its holistic philosophy and soon there were chapters up North in Florida and on the East Coast of Florida.
Locally, President, Lainie Sevante' Wulkan launched the Holistic Chamber of Commerce SWFL in June 2018 with its first Chapter in Cape Coral. It soon became the fastest growing chapter in the history of the HCC Organization. Wulkan then added Chapters in Fort Myers and Naples allowing the members to have three convenient options to meet throughout SWFL and bring greater awareness to their holistic businesses.
Now with an extensive membership base of health and wellness businesses, the Chamber will hold their first Faire to showcase their member's vast array of specialties to the SWFL community.
On Saturday April 6 from 10 a.m. to 5 p.m. the Holistic Chamber of Commerce of SWFL is holding their First Annual Health & Wellness Faire at the Crowne Plaza Bell Tower located at 13051 Bell Tower Drive in Fort Myers. The event will include specialists, practitioners, holistic products and services from members representing all three chapters. The faire is geared to bring wellness to all aspects of a person – mind, body & spirit.
The Holistic Chamber of Commerce Health & Wellness Faire is presented by Natural Awakenings Magazine, Zeta Global Radio, and Muscle Tuners International, Inc. It is sponsored by Lotus Blossom Clinic and Amare Global.
POWER PANEL DISCUSSIONS
Launched in January, 2019 HCC SWFL has been offering monthly Community Outreach Education Panels on many key health & wellness subjects in both Cape Coral and Bonita Springs. The panels consist of four HCC members all with a different perspective on a topic, thus offering new approaches, specialties and healing modalities to help support those in need.
March's Panel "Overcoming Trauma," will be held at the Center for Spiritual Living in Cape Coral on March 13th and at the Unity Church of Bonita Springs on March 16th. Hear from our panel of experts how to receive support and healing through life's most challenging times.
The Health & Wellness Faire will have five Power Panel Discussions all included with admission. The topics will be Aging Vibrantly, Food as Medicine, Natural Health & Beauty, Mindful Meditation and Spirituality and Safe & Effective Weight Loss Solutions. All the panelists will be available after the talk to meet the attendees with special offers and the opportunity to connect further.
The Member based Power Panels will be moderated by Lainie Sevante' Wulkan, President of HCC SWFL, and Deb Martin, co-owner of Lotus Blossom Clinic in Fort Myers.
Exhibitions
The Crowne Plaza ballroom will host nearly 30 member exhibits in a variety of holistic, natural and eco friendly businesses. Included in the exhibits are Chiropractors,
Chinese Medicine/Acupuncturists, Essential Oils Wellness Advocates, Natural Skincare, Theta Healers, Pain Management Consultants, Health Coaches, Sports and Fitness Experts, Energy Healers and much more.
Movement Classes
Many HCC SWFL members are yoga teachers, qigong and tai chi instructors, fitness trainers, muscle tuners and energy boost specialists. The Health & Wellness Faire will offer continuous movement classes out on the patio for attendees. All classes are included with admission.
Interested in participating at the Faire?
Membership to HCC SWFL is required and welcomed. HCC has monthly meetings conveniently located at the Lee Health Healthy Life Center in Cape Coral, Yogabird in Fort Myers and Paradise Wellness and Event Center in Bonita Springs. Guest fees are $10.00 and you can attend 2 times before membership is required. There is also a complimentary virtual meeting offered each month. To get more information for any of the chapters, please visit their FB pages for the respective chapter of interest – Fort Myers – facebook.com/hccfortmyers, Cape Coral – facebook.com/hcccapecoral and Naples – facebook.com/hccnaples. They offer speaking engagements at their meetings to showcase your business, sponsorships to bring greater awareness and their own printed member directory that is distributed throughout SWFL.
The Details
The exhibitor showcase, panel discussions, demonstrations, and movement classes on the patio are included in the all access $5.00 price of admission.
Admission tickets can be purchased in advance at HolisticChamberOfCommerce.com/FortMyers.
For more information email FortMyers@Holisticchamberofcommerce.com.
Please visit us on FB at www.facebook.com/hccfortmyers.