By Dr. Noël Crosby, Au.D.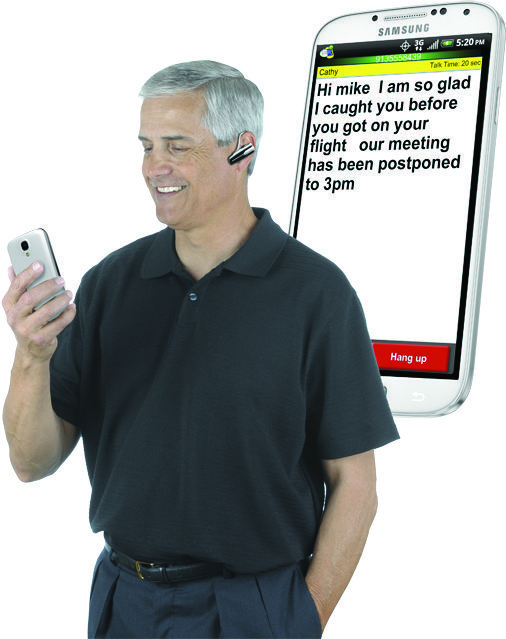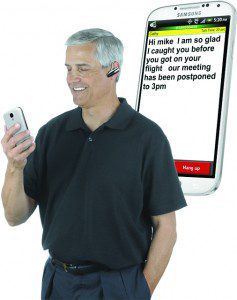 Hearing aids are only the first step to im-proved hearing.  There are many other resources available to the hearing impaired that may also improve their ability to hear and communicate.  Over the next few issues I will be discussing some of the available resources that can also assist a person to hear and communicate more effectively.
One of the most helpful resources available to the hearing impaired are specialized caption telephones.  Some of these phones and the Telephone Relay Service (TRS) they work with, are available at no cost for those who qualify.  Florida Telecommunications Relay Inc. (FTRI) will loan a captioned telephone to permanent Florida residents at least 3 years old who have been certified as hard of hearing, deaf, deaf/blind or speech impaired.   FTRI also provides equipment that amplifies incoming sound, devices that alert you when the phone rings as well as many other very specialized devices for deaf and blind individuals.  These devices and relay services are provided at no cost because The Florida Legislature passed the Telecommunications Access System Act (TASA) in 1991. The intent of this legislation is to provide basic telecommunications services for those who need these types of services, in the most cost effective way possible. TASA mandates that the FTRI equipment distribution program and the Florida Relay Service be funded by a monthly surcharge billed to all telephone customers (landlines) in the State of Florida. The specialized telephone equipment and ring signaling devices provided through this program are loaned to all qualified permanent Florida residents for as long as they need it at no charge. To find more information about FTRI you can visit their website at FTRI.org or call 800-222-3448.
Another great resource is the Internet Protocol (IP) Captioned Telephone Service (CTS). This service is under the guidance of the FCC.  Captioned Telephone Service (CTS) is available both over the regular telephone network (landline) and over the Internet.
There are several forms of Telephone Relay Service that the hearing impaired and deaf can use. These include traditional TRS, which uses a text telephone or teletypewriter  (TTY) device and a telephone line, Speech-to-Speech (STS), which uses specially trained Communications Assistant (CA)'s who can relay difficult-to-understand speech, and Captioned Telephone Service (CTS).  CTS is available both over the regular telephone network (landline) and over the internet. Two forms of TRS that use the Internet are Internet Protocol (IP) Relay, in which a person with a disability sends text over the Internet and receives messages back (through the CA) in voice, and Video Relay Service (VRS), in which the person with a disability uses American Sign Language to communicate with a third party through an interpreter who knows sign language. The Federal Communications Commission has ruled that IP Captioned Telephone Service (IP CTS) calls are an approved form of TRS that may be compensated from the Interstate TRS Fund. Like all TRS calls, the relay costs associated with IP CTS are not paid directly by users of the service. IP CTS allows persons with hearing loss to take advantage of advancements and improvements in communication technologies and internet connections at their homes and places of work to more effectively use the telephone. There are some forms of the service where captions can be displayed on a screen in large text, using different fonts and colors to accommodate individuals with hearing disabilities who also have poor vision.  Two companies that provide caption phones and telephone relay services are CapTel (captel.com) and CaptionCall (captioncallphone.com).   An internet connection is required for these phones.  A visit to their websites will provide a great deal of information about each of these organizations and how they operate their programs.
In the next issue, I will discuss hearing aid telecoils and how they work with hearing loop systems.
PROFESSIONAL BIO
Dr. Noël Crosby, Au.D., owner and practicing audiologist at Advanced Hearing Solutions in Englewood, FL is an experienced  professional whose career has been devoted to helping people of all ages hear and understand more clearly.
With over 23 years of experience, Dr. Crosby's career path is marked by the pursuit of advanced education.  After completing her undergraduate requirements, she received her Bachelor and Master of Science degrees from Florida State University and her Doctorate in Audiology from the University of Florida.
Her credibility as an authority grew during her tenure as the Director of Audiology at the Silverstein Institute in Sarasota, FL from 1991-1998. Today, in addition to managing a successful audiology practice, Dr. Crosby just completed her second term as president of The Florida Academy of Audiology.
941-474-8393  |  www.drnoelcrosby.com