By Neetu Malhotra, MD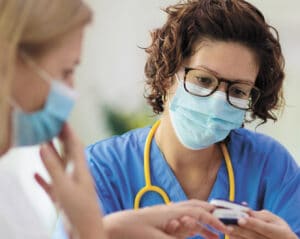 The COVID-19 pandemic has completely changed all of our day to day life. There's no handbook to guide the challenges of living through a pandemic. Pandemics usually last 12 to 18 months. That may not seem like a super long time, but imagine if everyone stopped seeing their doctors for regular checkups or postponed referrals to specialists? It could mean missing a diagnosis, finding the diagnosis when it's too late or even worse.
The virus has definitely changed how we do things, but it does not alter the importance of regular check-ups to maintain your overall health. Staying healthy means checking in regularly to ensure your health is in the right direction. Imagine postponing a mammogram only to find out you have stage 3 or 4 Breast Cancer. Another example, imagine postponing your referral to a nephrologist only to find out that you need dialysis because the biopsy that was postponed now shows end stage kidney disease from an autoimmune condition that could have been treated if found early ?
It's important to continue to practice the 3 C's- avoid close contact setting staying 6 feet apart , cover you mouth and nose with a mask, and avoid crowds. I would add the fourth C which would be to continue regular checkups with your doctors. All of these practices will help keep your immune system in the best possible shape during this or any pandemic. One has to learn how to live in a pandemic and adapt.
239-939-0999
www.associatesnephrology.com
BONITA SPRINGS
9550 Bonita Beach Rd, 108
Bonita Springs, FL 34134
FORT MYERS
7981 Gladiolus Dr
Fort Myers, FL 33908
CAPE CORAL
1320 SE 8th St
Cape Coral, FL 33990