By Kriston J. Kent, M.D., MPH –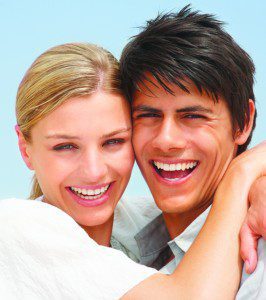 One of the most troubling signs of premature aging can be hair loss.  To make matters worse, thinning of the remaining hair on the top of the head worsens the problem.  June is Men's Health Month and loss of hair/thinning hair is at the top of the list regarding men's aesthetic concerns.  Thinning hair eventually affects most men and, surprisingly, is a major problem in most women after menopause.  However, all is not lost, because a new treatment, using your PRP/CRP (your own growth factors and stem cells) is showing fantastic results in reactivating dormant follicles (new hair shafts), and in re-thickening the wispy hair shafts.
How does it work?
The new technology does not require surgery or medications and therefore provides a natural, nonsurgical solution to a very troublesome problem.  The procedure involves removal of a small amount of your blood, which contains peripheral blood stem cells and growth factors from your platelets.  Once the blood is drawn, a special process is used to remove the unnecessary red blood cells and white blood cells.  This leaves Platelet Rich Plasma (PRP) or Cytokine Rich Plasma (CRP) which is very important for hair nutrition, hair regeneration, and hair growth cycling.  Once the powerful PRP/CRP is prepared, then it is placed into the thinning/balding scalp to bathe the dormant and struggling hair follicles and invigorate them.  This process has been used successfully over the past 5 years treating thousands of patients.  The largest studies have revealed significant improvement in over 70% of the patients treated.
What about female thinning and hair loss?
Independent scientific studies have proven that improvement occurs equally as well for women with thinning hair as it does for men.  In fact, the largest study so far has included over 4000 treatments and 60% of those treated were women.  The combination of microchanneling their own growth factors and stimulation of the scalp with micro-needling has helped large numbers of women improve the appearance of their hair.
How long does it take to see results and how long does it last?
After a treatment with your own growth factors, most patients notice the beginning of hair growth/
thickening within 2 months.  Maximum improvement usually takes 6-9 months.  Though some studies have used one treatment every 6 months, most studies find that the best results occur with 2-3 sessions over the first 6 months.  Once maximum benefit has been accomplished, over time, the benefits will begin to fade.  Eventually, booster treatments with CRP will be necessary to maintain maximum improvement.
So, if you're scalp is exposed due to thinning hair and hair loss, then you should investigate the cutting edge, natural, nonsurgical, safe and convenient way to reactivate dormant follicles and thicken existing follicles using your own growth factors.
KENT CENTER FOR LIFE
(239) 514.7888    tkclife.com
840 111th Avenue N. | Suite 9 | Naples, FL 34108