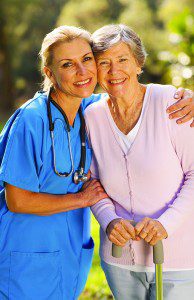 Feeling sick on a weekend or during the evening and need treatment? There's a new alternative to the busy Emergency Department!
Millennium's Walk-in Medical Center is a wonderful alternative to a busy Emergency Department for life's minor health problems. This particular Walk-in Medical Center is unique to the area because it will be open seven days a week from 7 a.m. to 7 p.m.  That's 7-7-7! There are no appointments necessary and wait times are much shorter than a typical Emergency Department.
Millennium's family-friendly Walk-in Medical Center provide treatment for all of your urgent care needs, such as colds, sore throats, rashes, and earaches. Our physicians can also treat non-life-threatening emergencies like sprains, abrasions and burns.
Drs. Ebrahim Papan will be on staff to care for residents of Charlotte County.  Our Walk-in Medical Center team knows that when you visit our Center, you want to feel better quickly and without a lot of hassle.
The Walk-in Medical Center will treat a wide range of minor health issues, including sprains, sore throats, bruises, colds, infections, earaches, flu symptoms and burns.
Stop by our Walk-in Medical Center today in Port Charlotte. We'll be here to take care of you!
Hours of Operation:
Monday – Friday
7:00 a.m. – 5:00 p.m.
Evening Hours & Weekend Hours Coming Soon!
Manoj Dhariwal, MD
Constantine Georgiadis, DO
Millennium Physician Group
Venice Walk-in Medical Center
1287 U.S. 41 Bypass
Venice, FL 34285
941-244-5716
To learn more about Millennium Physician Group, please visit www.MillenniumPhysician.com.