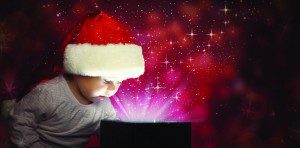 It's the time of year when many of us are very busy with the holiday hustle and bustle. We have our laundry lists of things to do, people to see and places to go! My wish for you this Holiday season and always is simply one of love, joy and peace!
It is also a time that many of us open our pockets and give to the thousands of charity and non-profit organizations that make a difference in our lives, our loved ones' lives and our community. It is for this reason that I write this article – to acknowledge and thank these beneficent organizations for what they do each and every day, and to share with you three charity organizations that are close to my heart and make a difference in people's lives:
Club Instant Replay (CIR) is a charity organization my daughter, Aubrey Howard, started in 2012 when she was a high school sophomore. Today, my son, Brad Howard, is President of CIR and is joined by my other son, Benji Howard, who is a club member.  I serve on CIR's Board of Directors along with several prominent community leaders.  CIR's mission is "to enable children of all means and needs to participate in a variety of sports in an effort to help them discover their interests and talents, as well as give them a sense of personal growth, development, achievement and confidence, which they may carry with them throughout life. " How does Club Instant Replay make this happen? Simply through in-kind donations of gently used or new sports equipment that can be dropped off in a big blue donation bin at the front of Naples High School or picked up by one of our team members. Please visit www.clubinstantreplay.com for more information.
Bikes for Tykes (BFT) was established in Naples 29 years ago, and since that time this non-profit organization has given away over 19,000 new and refurbished bicycles to children and adults in need in our community. Through its work, BFT empowers children, helps in the fight against childhood obesity, helps establish the foundation for a healthy lifestyle, and reduces our environmental impact.
As a member of BFT's Board of Directors, I strongly support its mission "to ensure every child in Collier County has a bicycle." BFT accepts used bicycles, bicycle parts in good condition, and new bicycles and helmets. Please visit www.bikesfortykes.org for more information.
Camp Discovery was founded in 1993 as a non-profit subsidiary of the American Academy of Dermatology and offers a summer camp experience like no other to children with devastating skin diseases. Under the expert care of volunteer dermatologists, nurses and counselors, Camp Discovery offers hundreds of campers the opportunity to spend a week among other young people who have similar skin conditions. Many of the counselors have chronic skin conditions as well, and can provide support and advice to campers. With five locations across the country, Camp Discovery is the haven where a kid can be a kid without being judged and can experience activities such as fishing, swimming, archery, horseback riding, nature trails, and just plain fun!
There is no fee for camp. All costs, including transportation, are provided by the American Academy of Dermatology through generous donations from its members, other organizations, and individuals. The American Academy of Dermatology is proud to offer this experience to about 380 children each year, and I am proud to be a volunteer camp activities coordinator and amateur photographer, as well as donor. In fact, I am happy to say that I raised more than $5,000 for the Camp Discovery when I ran the New York Marathon in 2011. To learn more about the American Academy of Dermatology's Camp Discovery camps, please visit www.aad.org/dermatology-a-to-z/for-kids/camp-discovery.
YAG-HOWAR Dermatology Center
239-529-DERM
www.YHDERM.com