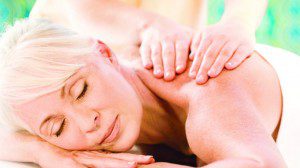 Geriatric massage consists of specific training and techniques designed to maximize the benefits of massage for the elderly population. This highly-effective type of massage therapy provides not just the well-known benefits massage offers to every client, such as relief of muscle pain and stress, but it also has specific benefits for the elderly population.
Geriatric massage therapy uses the gentle and light application of massage techniques and can include gentle stretching and the use of light oils or lotions to permit the skin and muscles to be worked out without excessive friction. These techniques help enhance blood flow, improve balance and flexibility, increase joint mobility, reduce anxiety and depression, and improve mood and the overall sense of well-being.
Massage can offer significant relief to those suffering from arthritis or other forms of joint and muscle pain and stiffness. A 2006 study of osteoarthritis sufferers between the ages of 55 and 75 showed that patients with osteoarthritis of the knee who received once- or twice-weekly massages felt significant pain relief compared to those who did not. Other surveys have shown that massage therapy is one of the most popular forms of relief from osteoarthritis pain, and many of those with arthritis find regular massage therapy not only reduces pain and swelling, but also promotes additional range of motion and restores some ability to do daily activities they otherwise could not perform.
The increase in circulation and reduction of pain and stiffness can also lead to less of a need for prescription medication and over-the-counter painkillers. Many people find that regular massage therapy sessions provide enough relief from the symptoms of arthritis and other conditions that, after consulting with their doctor, they are able to reduce their dosages or eliminate certain prescriptions entirely.
Those considering geriatric massage therapy who may have questions about how the massage therapy session works may wish to have a friend or family member accompany them for their first visit. And individuals with specific health conditions should consult with their physician before proceeding with massage. As with any population, there are certain conditions that are not recommended for massage – hence the importance of communicating with a physician ahead of the appointment.
Massage Envy Spa's licensed massage therapists are trained in geriatric massage, and Massage Envy Spa offers memberships that provide  monthly monthly massages at a discount. The Massage Envy Spa Wellness Plan includes one customized massage every month, with discounts for additional massages, products and more. As a member of the Wellness Plan, you can enjoy all the health and wellness benefits geriatric massage therapy has to offer. The massage therapists at Massage Envy can help you find a plan that will work with your schedule, level of activity and budget.
Cape Coral
2221 Santa Barbara Blvd.
Cape Coral, FL 33991
(239) 549-ENVY (3689)
Coconut Point
8001 Plaza Del Lago Drive
Estero, FL 33928
(239) 947-ENVY (3689)
Summerlin Crossing
15880 Summerlin Rd.
Fort Myers, FL 33908
239-333-ENVY (3689)
Naples
6345 Naples Blvd. Suite A3-4
Naples, FL 34109
(239) 325-ENVY (3689)