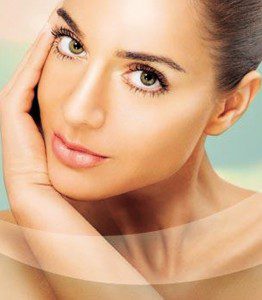 Are you one of the many people that experience any of the following?
. Aged Sagging Skin
. Fine Lines and Wrinkles
. Smoker's Lines around the Lips
. Large Pores
. Stretch Marks
. Scars (Acne, Surgical, and Burns)
. Alopecia
If yes, then you may be the perfect candidate for Stem Cell Facials. This is the latest technique for improving your skin's appearance. Individuals of all ages can benefit from Stem Cell Facials. During the process, O-Placenta is used. This is the most nutrient, rich, and strong form of ovine (sheep) placenta extract. O-Placenta is the main ingredient that makes Stem Cell Facials so successful. It accelerates collagen reproduction, when applied to your skin's surface, during which fine channels are being created in your skin. Up to 80% more tropical nutrients are carried in these channels permitting treatment deep into your skin's fibroblasts. Treating your skin's fibroblasts feeds the underlying cells that are found in the dermis and basal layers.
What results can you expect? An increase in your skin's elasticity, smoothing of your skin's texture, lightening your age spots, maintaining your skin's moisture, healing and preventing acne, and reducing inflammation associated with rosacea. Ultimately, Stem Cell Facials help your skin look young and healthy.
Confidence is one of the most important and attractive qualities in a person. When our skin isn't at its best, our confidence can suffer. Results can be seen after only one Stem Cell Facial treatment. After just 4-6 treatments, you will enjoy more lasting and significant benefits. A combination of treatments, and recommended post treatment care, will have your skin looking better than ever before, within just 6-12 months.
Depending on your needs, the recommendations for treatments will vary.
Rejuvenation: 4-6 treatments (4 weeks apart)
Besides the typical protocol, we also customize rejuvenation protocol for skin type and the queen expectations.
Acne Scarring: 6 treatments (6 weeks apart)
Stretch Marks: Roughly 10 treatments
(4-6 weeks apart)
With any treatments over .5mm in depth, an anesthesia cream is applied for 15 to 40 minutes beforehand. Not only is the treatment pain free, there is generally no downtime afterwards. Most people who receive Stem Cell Facials immediately return to their typical daily activities. You come in for your facial, and leave looking like a healthier you.
Salon D' Sara & Day Spa offers more than just haircuts, hi & low lights, perms, and Wedding Up Do's. Stem Cell Facials are available at Salon D' Sara in Bonita Springs! What better place to get your Stem Cell Facial than at a beauty salon. Pampering you with their relaxed environment and friendly staff, Salon D' Sara puts your needs first. Their estheticians, attentive to your wishes, believe in enhancing your natural beauty.  Not only does Salon D' Sara offer Stem Cell Facials, but they also provide a great selection of Natural Stem Cell Products for your home use. Reverse your skin's aging clock by calling (239) 498-2021 for your Stem Cell Facial. Time is on your side at Salon D' Sara & Day Spa.