The New Fountain of Youth for Aging Skin Aging is Now Optional…Introducing Collagen Red Light Therapy, a Non-Invasive Treatment for Fine Lines and Wrinkles with NO Down Time!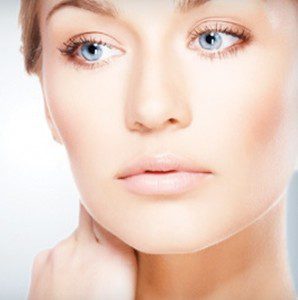 Today's market seems flooded with products, creams and often painful procedures claiming to reduce wrinkles. Sadly, very few of them actually deliver the results they promise and most seem to cost more than gold, making it hard to justify purchasing them. Well, Collagen Red Light Therapy is about to change all that.
The renowned benefits of Collagen Red Light Therapy have been medically recognized for many years and have recently become available as an affordable, non-invasive and effective treatment for the reduction of wrinkles and sagging skin. Following extensive research carried out by the American Space Agency "NASA" and worldwide clinical trials, it has been established that regular exposure to Red Light at 633 Nanometers will stimulate powerful skin rejuvenation within as little as two weeks, when the recommended exposure time is followed. In simple terms, it has been shown that this level of light will penetrate the skin to a depth of 8-10 mm triggering a powerful response in our body to increase its production of collagen and elastin, as well as generate new capillaries. The increased collagen and elastin produced will result in firmer, tighter and younger looking skin. Fine lines and wrinkles will be reduced. The new capillaries will increase circulation and help cuts and scars to heal quicker, as well as minimize stretch marks and cellulite.
Collagen Red Light Therapy has also displayed an amazing ability to shrink and refine pore size and skin texture without painful peels, surgery or injections and has been proven to fade age spots, scars, and control melasma and hyperpigmentation, with NO DOWN TIME!
Numerous Laboratory studies have proven that Collagen Red Light Therapy delivers powerful therapeutic benefits to living tissue. Red Light, at 633 Nanometers is absorbed by the mitochondria of the cell, thus stimulating intracellular energy transfer production for enhanced cell vitality, increased production of new collagen and increased turnover of collagen and elastin fibers. The initial effect is clearer, brighter and tighter skin. The long-term effect is improved skin clarity, tone and texture, reduction of crow's feet, furrowed brows, acne scars and a host of other skin maladies. TAN USA in Fort Myers has recently added "Whole Body Rejuvenation" with the introduction of their Collagen Red Light Therapy Beds, allowing clients to expose their entire body (front & back) to the rejuvenating Red Light, while relaxing in the warmth of a comfortable bed. TAN USA Owner, Beth Marlow, is a Certified Red Light Therapy Specialist, as well as a Certified Holistic N.C., L.C. and Herbologist, who is trained in multiple Natural Healing Therapies, and the proper use and application of Collagen Red Light Therapy.
When using Collagen Red Light Therapy for the face and body, exposure time is fairly short, only 15-20 minutes a minimum of 3 times per week is required. The client must be consistent during the initial 4-8 week treatment phase in order to stimulate the rejuvenation process thoroughly. To prepare the skin, TAN USA offers a full line of Red Light Therapy products which are specifically designed to enhance the effects of the Red Light with ingredients like peptides and antioxidants, which assist in maximizing the rejuvenation process. It is recommended that no makeup, moisturizers or other barriers be left on the skin prior to the session. In addition, exfoliation of the skin is recommended weekly for better light penetration. With this exciting new skin therapy, looking younger has never been so easy, convenient and affordable.
Collagen Red Light Therapy Anti-Wrinkle Treatment
The Benefits:
. Stimulation and regeneration of collagen and elastin
. Firms and tightens skin
. Minimizes wrinkles, fine lines, deep furrows and crow's feet
. Improves skin tone and restores skin's clarity
. Minimizes scars & stretch marks
. Improves acne prone skin
. Helps irregular pignmentation
. Increases circulation, decreases cellulite
. Reduces brown age spots
. Minimizes pore size and skin coarseness
. Stimulates skin cell metabolic functions for healthier "glowing" skin
TAN USA
239-939-7789
www.tanusainc.com