By Tara Moser, LCSW, RPT-S –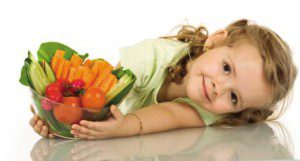 While fulfilling our cravings is rewarding for a short time, what we eat actually fuels our moods. There are many trends that seem appealing and have good mental health backing, but they aren't for everyone.  Gluten for example is hard to eliminate from one's diet, yet often parents report better behavior in their children by reducing or removing gluten from their children's plate. Food dyes are another in which better focus is said to be noted by many individuals when it is removed.
Media influence such as the movie "Super Size Me" and "Biggest Loser" bring the reality of our body's needs and impact on poor choices. Signing on to social media, you can't help but see a stream of eating, weightloss, or exercise cartoons and quotes.
We are surrounded by what we should do and what feels good to do for the moment, but the consequences mentally and physically can come soon after.  Headaches, tired, achy, sadness, energy rush, energy crash, and more. Each of our body components react to each food choice and each one causes different reactions within us.
What are positive mental health choices for food? First don't always deny your cravings. Moderate amounts of anything (unless you are allergic) are good as denying the craving can cause moodiness as well. Ensuring fruits and vegetables are part of our daily intake as well as appropriate levels of meats and carbohydrates are also needed.
The biggest two components to starting to fuel good mental health is making sure we stay hydrated, and that means water, and sleep. When we are thirsty, only water will truly quench the physical and mental thirst for growth. Research shows that drinking half your body weight in ounces of water each day will recharge you and help off set feeding those cravings.
With sleep, we cant recharge without it. Our body is unique in what it needs and we cannot emotionally prepare for each day ahead with it. Our needed sleep requirement reduces as we age, however we reach a point in our lives where we start to need more again; after all the our lives come around full circle at some point.
Tara Moser, LCSW, RPT-S specializes in working with children, adolescents, and families. She has a Master's Degree in Social Work from the University of Central Florida, is a Licensed Clinical Social Worker in the State of Florida (#SW8379), and a Registered Play Therapist Supervisor through the Association for Play Therapy. Tara also specializes in Play Therapy with children 2 -18 years old, as well as incorporates pet-assisted play therapy into some of her clinical work utilizing her two dogs Abbey and Bode.
Tara has worked in a variety of therapeutic roles including foster care, non-profit family counseling, non-profit individual counseling, elementary school based counseling programs, adolescent drug prevention/intervention, behavioral therapy with autism, domestic violence counseling, and supervised visitation, in addition to her private practice.
Tara's counseling approach is client centered in that each session is unique to meet the client's needs and utilizes tools that are most effective for the client such as play, music, pets, and art. More often with the younger children, non-directive and directive modalities of play therapy are utilized. Cognitive-behavioral approaches and family system approaches are also utilized.
Learn more on our website at
www.deltafamilycounseling.com
Tara Moser, LCSW, RPT-S
239-540-1155