By Heidi Neyra, Owner – Certified Personal Trainer and CCHT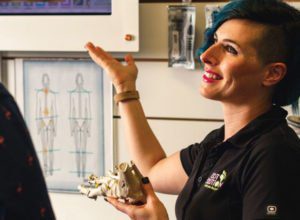 Flip flops may be your go-to footwear, especially here in Southwest Florida, but experts warn that they could cause a world of pain if you wear them for long periods of time, while walking on concrete, or when playing sports. Flip-flops don't just offer limited arch support and shock absorption for our feet, they also change they way we walk. Because we tend to grip the flimsy shoe bed with our toes to keep them in place, we can cause undue strain to calf muscles or pinch a nerve in our hips and back, according to orthopedic doctors. Spending too much time walking around in the wrong flip-flops may cause serious problems.
Below are five reasons to limit the flop.
1.  Walking in flip-flops (and to a lesser extent sandals) causes you to take shorter strides so you take more steps than normal leading to an increase in pressures and forces on the body over a similar distance walk compared to a normal shoe or runner/trainer.
2.  When you walk in flip-flops and sandals you have to scrunch your toes up to aid in keeping the flip-flop or sandal on your feet.  This leads to
shortening of the toe tendons which over a period of time can contribute to alsorts of
toe problems
3.  Flip-flops and sandals provide zero ankle support whatsoever and this can lead to contributing to a range of foot and ankle biomechanical issues.
4.  When there is no ankle support in a shoe the arch has to over work.  This can contribute to a range of foot and ankle biomechanical issues as well.
5.  When the above problems occur you increase the pressures on the knuckles of the ball of the foot and they can become sore. They are taking pressure in a way that increases pain in those knuckles leading to a problem known as metatarslagis – pain in the ball of the foot.
Don't want to stop the flop?
For those flip-flop lovers who don't want to give up freedom of your toes, we have good news.  There are some alternate styles of flip-flops that are not as damaging to your feet.  There are specialty lines of flip-flops that provide arch support, absorb shock, and provide stability.
At Foot Solutions of Estero, we carry several lines of sandals and flip-flops that are actually good for your feet.  For example, try brands such as:
. NAOT
. Orthoheel (Vionic)
. Birkenstock
. Finn Comfort
. Aetrex
. Aravon
These are all very fashionable, while still easy on the feet.
For casual flip-flops, try "Oofos". These are some of the most comfortable, "squishy" sandals you will ever experience, and have great arch support.  They come in fun colors, are very durable, and can simply be thrown in the washing machine
to clean.
These types of flip-flops are really the best option out there, as the sole and arch support are similar to a good athletic shoe.  Many of the brands can accommodate an orthotic and are even adjustable at the toe area so the straps don't cut into the front of your foot.
For a free foot scan and Pedorthic analysis, or to browse shoes and sandals, stop into Foot Solutions Estero (U.S. 41 and Corkscrew Rd.) or call (239) 495-8911.
Foot Solutions Estero
21301 S Tamiami Trail #300
Estero, FL 33928
(239) 495-8911