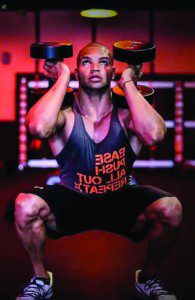 As children, the holidays were always looked forward to as an enjoyable and time where we had the opportunity to see family and friends with a few days off school.  We prepared for this time of year by creating wish lists and getting anxious for that last day so we could sleep in and spend the entire day not going to class.  Unfortunately as we grow, the holidays become filled with to-do lists that continue to grow to a point where they never seem like they'll be completely finished. Long gone are the days off school and sleeping in. They are replaced by finding the time to fit everything into our schedule. In addition to scheduling, we prepare for everything to take longer than it would any other time of the year as traffic on the roads and in the stores, making those to-do lists even more of a challenge.
Soon, all the joy and excitement we used to have turns into stress, frustration and even depression. We begin changing our priorities – some of the things at the top of our list begin to slide back and find themselves put on the back burner.  One of those should remain at the top, but is generally one of the first ones to find its way to the bottom.
Taking the time to take care of ourselves, especially during times of high stress can help us to relieve a lot of the tension that occurs. There are many forms of exercise that have been shown to reduce stress, but one of the reasons we allow this exercise to fall to the bottom of our priority list is because we don't always have someone there to hold us accountable. This is where OrangeTheory Fitness is taking it to the next level. Unlike many facilities, OrangeTheory wants to see you walk in through the doors. Their staff will give you a call if they haven't seen you in a couple weeks and they will contact you to confirm your appointments to ensure you will be coming to class.
During the holiday seasons, it's especially important for you to schedule your classes – whether it's for the next day, the week, or for the entire month. When you schedule your class, just like you would a visit to the doctor or the dentist, you are more likely to follow through and continue coming.
If you've already had the opportunity to experience the workout, you know that one hour will allow you to enjoy the effects for up to 36 – 48 hours after class! You will boost your endorphins. Your coach will make sure you're getting the most out of those sixty minutes. Even better, it's a time that you can go in and forget about that to-do list, and use the frustration from the day as motivation to earn your "Splat Points" and get in a good calorie burn!
So as the holiday season quickly approaches and your regular daily schedule begins to get disrupted, don't forget about keeping yourself at the top of your priority list, because if you don't, everything from your mood to your mind can begin to suffer. Don't worry, OrangeTheory is there to keep you on track and to help you manage your stress level through exercise – one class at a time!
OrangeTheory
Try us for Free!
Fort Myers – Six Mile Cypress, FL
8001 Dani Drive
Fort Myers, FL 33966
(239) 292-5826
Fort Myers – Gladiolus, FL
11600 Gladiolus Drive
Unit 317
Fort Myers, FL 33908
(239) 243-0730