By Physicians Rehabilitation –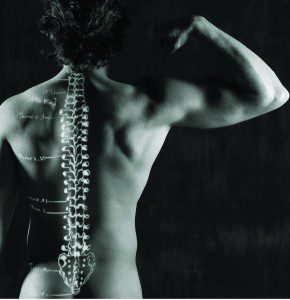 VAX-D, short for Vertebral Axial Decompression, is a patented non-surgical therapy proven to successfully treat chronic low back pain, caused by prolapsed, bulging, herniated or degenerative discs, facet syndrome, stenosis and sciatica. Even post-surgical patients and those suffering from central canal or foraminal stenosis have reported significant pain relief with VAX-D therapy. Over a series of relaxing treatment sessions, patients experience powerful pain reduction and healing. Some patients even notice relief after just one visit.
VAX-D's proven and patented technology is currently being utilized by leading physicians in orthopedic medicine, pain medicine, neurology and other specialties in hundreds of clinics around the world. Many doctors choose VAX-D over other devices because it employs the original, patented technology from which decompression therapy was born. VAX-D effectiveness is backed by clinical research. Back pain has grown to be a $54 billion industry and has literally become a national epidemic. Due to the astounding array of varied treatment options, finding a back pain solution can be a daunting task. Knowing that a product backs its claims with clinical research makes all the difference, and that is what VAX-D offers. A recently completed 2 1/2 year study has demonstrated that VAX-D achieved a remarkable 88% success rate in the 283 chronic back pain patients studied! The patients selected for the study had been unsuccessful at finding relief with at least two previous non-surgical treatments.
VAX-D is not to be confused with traction. VAX-D lengthens and decompresses the spine, reversing high intradiscal pressure through the application of negative pressure via a patented "slow ramp-up" process. This reversal of pressure creates a vacuum inside the discs that not only takes pressure off of pinched nerves, but helps to reposition bulging discs and pull extruded disc material back into place. Simultaneously, nutrients, oxygen and fluids are drawn into the disc to create a revitalized environment conducive to healing. VAX-D stimulates the body's repair mechanism, providing the building blocks needed to actually mend injured and degenerated discs. VAX-D's process is the only patented treatment clinically proven to decrease disc pressures to the negative levels needed to facilitate healing!
How does VAX-D work?
High intradiscal pressures cause discs to bulge out and press painfully on nerve roots. They also make for a compressed, anaerobic environment unsuitable for healing. Decompression produces and sustains negative pressures within the disc, creating a vacuum effect which draws in nutrients and fluids to promote the repair of injured discs and surrounding tissues. This vacuum has also been shown to aid in the retraction of escaped cushioning gel from herniated discs. Much like gauging the air pressure in a car tire. scientists have been able to use pressure sensors to measure the various pressures put on spinal discs while lifting, standing, sitting, lying down, undergoing traction, and during VAX-D Therapy. Like other pressures found in the body such as blood pressure, intradiscal pressure is measured in millimeters of mercury (mmHg). While traction, physical therapy and manipulation may reduce disc pressures to as low as 40 traction, physical therapy mmHg, only VAX-D has been shown to achieve negative pressures within the spine. Clinical studies have shown that, with VAX-D Therapy, negative pressures as low as -160 mmHg* are created within the injured disc during the treatment session!
The key to the "distraction" of VAX-D is achieved through an intricately timed series of pulls, holds, and releases over the course of a treatment session. VAX-D's biofeedback system adjusts this curve of tension specifically to each patient's needs, making every session a truly individualized treatment.
VAX-D Therapy involves three phases that repeat fifteen times throughout a treatment session: the Decompression Phase, the Retraction Phase, and finally, the Rest Phase. During the Decompression Phase, tension slowly mounts. lengthening the spine; up to 99 pounds of tension may be exerted directly on the injured discs. This is where spinal pressures drop and decompression actually occurs. During the Retraction Phase, tension is slowly decreased and the spine is retracted slowly. This is followed by a short Rest Phase.
Is VAX-D Right for Me?
You Are a Candidate for VAX-D If:
You have chronic and/or severe back pain caused by bulging or herniated discs. degenerative disc disease, sciatica, and/or facet syndrome.
You have been diagnosed with a clinically unstable low back.
You have failed back surgery syndrome.
You have been told to consider surgery.
Many patients have experienced more than a 50% reduction in pain after their first treatment! For those suffering from herniated and degenerated discs, the escaped nucleus pulposus may be partially or completely retracted back into the disc after just the first session (though usually it takes longer), relieving a great deal of pain. However, pain reduction does not indicate full recovery, and a full recovery is essential to preventing re-injury.
Each treatment session lasts approximately 45 minutes. A typical VAX-D treatment regimen consists of about 20 sessions. Some conditions require fewer visits; some require more. Many patients report relief from their pain and other symptoms during the first few treatment sessions, and most experience dramatic pain relief after completion of their prescribed VAX-D Therapy program.
Many centers that provide VAX-D therapy do so with a one-size-fits-all mentality and without other complementary modalities such as physical therapy. In fact, Physicians Rehabilitation is one of the few centers that offers VAX-D therapy in combination with physical therapy because it is believed that this blended treatment results in the best outcomes. While most centers use various types of medical equipment, it is those dedicated to the most advanced technology combined with experienced and qualified people that produce the most successful and enduring results. The skilled professionals at Physicians Rehabilitation use new state-of-the-art tools, and provide cutting edge treatments delivered in a professional, compassionate, and patient-friendly atmosphere.
Delivering therapeutic excellence, exceptional service, and positive outcomes is the philosophy and promise of Physicians Rehabilitation. For more information about VAX-D please contact the Physicians Rehabilitation office nearest you: Fort Myers Office at 239-768-6396; Naples Office at 239-687-2165.