By By Greg Pascucci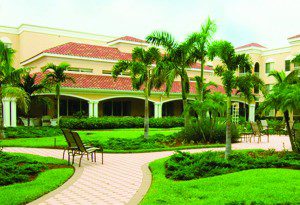 Selecting the right senior living community is an important housing decision that involves more than simply choosing an apartment. It's also about the community's ability to provide a vibrant, active and engaging lifestyle, a key to successful aging.
While you may not yet be certain when a move will be right for you, being proactive and beginning the process of discovery early will make the transition much easier. Inevitably, seniors living at a retirement community will often say they wish they had moved sooner now that they have realized all the benefits.
Finding the right community can open the door to exciting new experiences, a reinvigorated social life and a healthy lifestyle. Searching for your new home doesn't have to be difficult as long as you know what to look for.
Below are a few tips for choosing a retirement community:
Begin researching in advance – before the need arises
A good place to start is to ask family, friends and valued referral sources, such as a trust officer or estate attorney, for recommendations and their help with researching retirement communities. The Internet, professional resources, senior directories, local newspapers and social circles may also provide helpful information. Word-of-mouth advertising—the first-hand advice and feedback from people who are already familiar with a senior living community—is also invaluable.
Determine which type of community will best fit your needs
It's important to understand the different types of senior living options that are available and the types of services and care they offer. From continuing care retirement communities (CCRCs) which require upfront entrance fees, to rental communities like The Carlisle Naples, which offer the flexibility of an all-inclusive monthly fee, there's a community to fit every budget and lifestyle.
You can begin to narrow the list of potential communities to fewer possibilities by taking into account the location, the services you require and activities you enjoy. Working from a checklist—matching your preferences and needs to what is being offered—can be very helpful in the selection process.
Visit the community
If you're hesitant about where to start, don't worry. There are numerous low-key opportunities to visit the communities and get a feel for their culture and lifestyle. Most communities often host a variety of events which provide fun-filled, no-pressure invitations to mingle with current residents and tour the community.
Take your time
It will most likely take more than one visit to make a decision as to whether or not a community is right for you. Ask to experience dining and attend resident events. Make an appointment with a sales representative to go over any additional questions you may have. Remember, they have a wealth of knowledge and are there to help you to determine the perfect mix of services and amenities to meet your needs. Bring family members and friends to the community and solicit their opinions as well.
Choosing a retirement community will not be a decision that is made overnight; however, it is important to have a plan in place should your needs suddenly change. It's never too early to start planning for your future housing needs. Then, when you decide to move, you'll be glad you took the time to find the community that is just right for you.
Located at 6945 Carlisle Court in Naples, The Carlisle offers spacious one-and two-bedroom residences include lifetime care and maintenance, weekly housekeeping and flat linen services, basic cable TV, all utilities except telephone, and a complimentary full breakfast plus choice of lunch or dinner in the community's gourmet-style restaurant.
The Carlisle, a luxury, resort-style senior living community in North Naples, offers both Independent and Assisted Living lifestyles. Available on a monthly fee basis, the ECC-licensed and CARF-accredited community boasts a full range of services and amenities including 12-hour restaurant dining, housekeeping, transportation and activities. Located on Airport-Pulling Road, between Pine Ridge and Immokalee Roads, the award-winning community's lush tropical environment is highlighted with meandering walking paths around three lakes and tranquility gardens. For more information or to schedule a tour, please call Director of Marketing Thom Braun at 239-221-0017.
For more information about the community, please call 239-221-0017 or visit www.TheCarlisleNaples.com.
Luxury Rental Retirement Living
6945 Carlisle Court, Naples, FL 34109
239-221-0017 . www.srgseniorliving.com