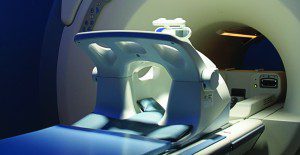 Hung cancer is the #1 cancer killer in the United States. 222,520 people are expected to die from lung cancer Heart Disease is a well-known topic. However, when most people hear about it they assume it will never happen to them. They brush off the idea as someone else's problem. The fact of the matter, however, is that heart disease is the number one cause of death in the United States and it will affect more and more of us. Another assumption is that heart disease mostly affects the older generation. Statistically it is actually evenly split; one half of heart disease victims are under the age of 65, while the other half is over. Still unconvinced that you may need to take precautions regarding heart disease? 80 million Americans have one or more types of heart disease. That's right, 80 million! It is time to shine some light on this topic.
First, here are some initial symptoms to look for:
• Shortness of breath
• Sweating
• Weakness or Dizziness
• Nausea
• Palpitations
• Faster Heartbeat
If you don't have any of these symptoms, are you in the clear? Not necessarily. Many times, people can have heart disease without experiencing symptoms until it is too late. Being aware of your own body is important, but there are technologies that can also help you see if you are at risk. Calcium Scoring is one; it can determine if there are any fragments of calcium in your coronary (heart) arteries walls. Our coronary arteries are in charge of supplying oxygen-containing blood to the heart muscle. It is vital for this passage to the heart to be clear. When there is a buildup of plaque in our coronary arteries it can cause serious problems. The plaque can disrupt and narrow the flow of blood and increase the risk of a heart attack. Statistically speaking, 8.9 million Americans have chest pains per year from reduced blood flow to their heart muscles.
How do I find my Calcium Score? Computed Tomography (CT) Scans are used to produce images that show what is happening inside our bodies, similar to x-rays. However, there have been studies that show CT scanning to be more accurate than standard x-rays. Ct Scans can help determine the presence of atherosclerosis, a disease of the vessel wall, often called Coronary Artery Disease. Not only can they cast images of your blood vessels, but of internal organs, bones, and soft tissues as well.
CT Scans are also used to help diagnosing other problems; such as, abdominal pain, hernias, infections, kidney stones, appendicitis, and many more. These tests are fast, simple, and painless. The key to avoiding any medical issue, such as heart disease, is awareness. Identifying our body's current state, what complications our body may be experiencing, and finding out the relevant treatments are the first steps.
When it comes to heart disease, there are some simple behaviors that reduce our risk:
• Do not Smoke
• Eat Healthy (Fruits & Vegetables)
• Exercise Regularly
• Keep a Healthy Weight
• Maintain your Blood Pressure & Cholesterol
By 2020, heart disease has been estimated to be the leading cause of death throughout the world. If you are concerned that you may be at risk, take advantage of Calcium Scoring to help determine the health of your heart. You can contact Naples Diagnostic Imaging Center at (239) 593-4222 or visit them at 40 S Heathwood Dr on Marco Island.
Pam Caslowitz, MD
B.A., Brown University-1983
M.D., Johns Hopkins
University School of Medicine-1987
Certified-American Board of Radiology-1993
Residency-Diagnostic Radiology, Tufts, New England
Medical Center, Boston, MA-1989-1993
Clinical Fellowship- Johns Hopkins 1988-1989
MRI Fellowship-Mass General 1993-1994
Areas of Special Interest-MRI and Body Imaging