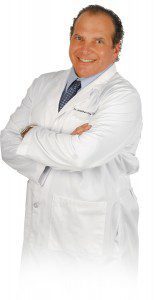 For nearly two years, Cataract and LASIK Specialist Dr. Jonathan Frantz has offered Bladeless Laser Cataract Surgery and is now the most experienced laser cataract surgeon in the area. The LenSx laser, along with the ORA-guided technology that he recently added, allows Dr. Frantz to customize his patients' cataract procedures and give them a more accurate and precise result.
If you have been diagnosed or think you may have cataracts, Dr. Frantz is offering seminars at his Fort Myers and Naples offices in October and November where he will talk about cataracts and their symptoms, review the differences between traditional cataract surgery and the bladeless laser cataract procedure, and discuss the various intraocular lens options. The seminars are scheduled on the following dates:
Fort Myers Office – 12731 New Brittany Blvd.
Tuesday, October 15 – 12:30 pm
Tuesday, November 12 – 12:30 pm
Naples Office – 2100 Tamiami Trail North
Wednesday, October 23 – 12:00 pm
Wednesday, November 20 – 12:00 pm
Reservations for a seminar may be made by calling the Fort Myers office at 239.418.0999 or the Naples office at 239.430.3939 or visit the practices website at www.BetterVision.net.
Jonathan M. Frantz, MD, FACS, is named in The Guide to America's Top Ophthalmologists. He and his team of doctors at Frantz EyeCare offer a broad spectrum of patient-focused comprehensive care from eye exams and eyewear to bladeless laser cataract removal, treatment of eye diseases, bladeless iLASIK, and eyelid surgery with office locations in Fort Myers, Naples, Cape Coral, Punta Gorda, and Lehigh Acres.