Dr. Domingo E. Galliano Jr.,
MD, FACS, FASCRS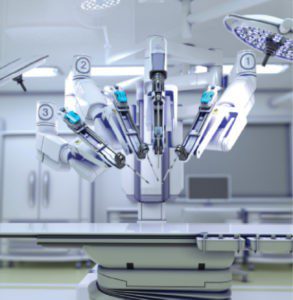 Dr. Galliano is board certified in general, colon and rectal surgery, and surgical critical care. He completed his medical education and earned his Doctor of Medicine at the Instituto Tecnológico de Santo Domingo. Dr. Galliano then continued his medical training by completing a general surgeon residency at Greater Baltimore Medical Center and a Fellowship at Cleveland Clinic Foundation in colon and rectal surgery.
Surgeon, Dr. Domingo Galliano, has over 25 years of clinical experience and has held numerous key leadership positions in the hospital setting and academic teaching, as well as being honored with multiple prestigious awards, including Surgeon of Excellence, and Master Surgeon of Colorectal Surgery. Dr. Galliano is the Medical Director of Bayfront Health's Colorectal Center of Excellence. With his extensive experience in teaching and leadership, Dr. Galliano has consistently been held in high esteem by his peers and patients over the past few decades and recognized for his surgical expertise as a pioneer in technological advances and innovation. Dr. Galliano has brought groundbreaking surgical techniques to the healthcare system as well as teaching other surgeons these progressive, cutting-edge practices to improve patient care and outcomes.
Dr. Galliano is a highly-sought-after surgeon. Accordingly, he is the most experienced Board Certified Colorectal Surgeon with Da Vinci Robotic Surgery in Lee, Charlotte, Sarasota, and De Soto Counties. He has performed over 960 Da Vinci Robotic procedures.
Dr. Galliano and Bayfront Health's Role in a National Study for Advanced Rectal Cancer Patients
For the past several years, there has been a large study for the cases of those individuals with advanced rectal cancer. These patients would have severe life-disruption and early death under traditional removal and resection of the bowel, rectum, such as bowel and bladder dysfunction, as well as sexual dysfunction. Along with these conditions, rectal cancer can be difficult to remove since other nearby organs and tissues are often affected. This study has proven that a watch-and-wait approach is helping these patients live higher-quality lives.
Dr. Galliano explained, "The watch-and-wait approach is only allocated for a select few medical facilities in the country, and Bayfront Health's Colorectal Center is one of those chosen few. This approach requires a medical oncologist, radiologist, and colorectal surgeon team to treat the patient comprehensively. The term watch-and-wait is a bit deceiving, as the patient is receiving radiation and chemotherapy to shrink the tumor. The patient is followed and 'watched' for several years after to see if the tumor grows back so that medical treatment can be delivered."
Bayfront Health Colorectal Center
Bayfront Health's surgeons offer colon and rectal surgery, including minimally invasive techniques, to treat colorectal conditions. The surgeons work closely with gastroenterologists and other specialists to provide comprehensive and supportive care for colorectal diseases.
Their physicians not only provide great surgical solutions, but also focus heavily on prevention and provide screenings for colon cancer, rectal, and anal cancers. According to the American Cancer Society, anal cancer, even though rare, has been on the rise over the past several years, and it affects more women than men.
Bayfront Health's Center of Excellence in
Colorectal Surgery
In the state of Florida, Bayfront Health Port Charlotte is the first to have attained accreditation as a Center of Excellence in Colorectal Surgery and the first in the United States to earn accreditation as a Center of Excellence in Endoscopy, both by Surgical Review Corporation (SRC), an internationally recognized patient safety organization.
A Center of Excellence accreditation sets Bayfront Health Port Charlotte apart, recognizing them as the elite facility that provides superior care to their patients. Bayfront Health Port Charlotte is also the first facility in the county to provide a diagnostic test for constipation to find the cause and determine the best course of treatment.
Not all facilities or surgeons want to undertake the scrupulous inspections; not all that undergo the rigorous on-site inspection process are granted accreditation. The status as an accredited Center of Excellence in Colorectal Surgery and Endoscopy means Bayfront Health Port Charlotte has undergone meticulous onsite inspections and has met nationally recognized standards.
Da Vinci Robotics
Laparoscopic colon cancer treatment offers a minimally invasive method that typically utilizes three ports. The camera allows the surgeon to view the operating field on a monitor, which enables the physician to visualize the organs and instruments with clarity, providing unprecedented control and optimal outcomes.
Dr. Galliano stated, "With Da Vinci Robotic Surgery, the advanced technology and sophistication of robotic-assisted surgery, also utilizes a few small ports, but with 3D video technology that is magnified to the highest-definition."
With Da Vinci the surgeon controls tiny instruments that can twist, bend, and rotate in ways that no human hand could ever orchestrate the conventional surgical instrumentation. The surgeon can visualize the field at a greater magnification and has unprecedented control from the monitor to move the tools with ease. It is by far one of the most significant advancements to affect the medical world over the past century.
Dr. Galliano continued, "With Da Vinci robotic surgery, there is also a component called Firefly that allows the surgeon to identify the intricate vascular supply to the bowels and tracks the movements of the patient so that the beam and instruments are precisely placed. Firefly is an integrated fluorescence capability that uses near-infrared technology. The da Vinci endoscope. At Bayfront Health's Colorectal Center we have two Da Vinci Robotic devices in-house."
Dr. Domingo Galliano Awards and Leadership Roles are as follows:
• Director of Robotic Surgery (Da Vinci) Bayfront Health Medical Center
• Fellow Of the American College of Surgeons
• Fellow of the American Society of Colon and Rectal Surgery
• Clinical Assistant Professor, Dept of Surgery, University of South Florida
• Medical Director of Bayfront Health's Colorectal Center of Excellence
• SRC Colorectal Surgeon of Excellence Certification
Bayfront Health Port Charlotte's Comprehensive Colorectal Treatment Services Include:
• Colorectal cancer
• Polyps
• Colon motility issues, such as chronic constipation and bowel incontinence
• Diverticular disease
• Hemorrhoids, fissures and fistulas
• Inflammatory Bowel Disease, including Crohn's disease and ulcerative colitis
• Fecal Incontinence
Screenings and Diagnostic Testing Includes:
• Colonoscopies
• Defecography – for constipation, colon motility issues, pelvic floor issues.
• High Resolution Anoscopy (HRI) – for anal cancer screenings.
If you or someone you know has risk factors, symptoms or needs a colonoscopy, please contact Bayfront Health Port Charlotte today.
Call 941-766-4504 to speak with our GI Nurse Navigator or visit http://bit.ly/LoveUrColon.
Bayfront Health
941-766-4504
www.BayfrontCharlotte.com
2500 Harbor Blvd., Port Charlotte, FL 33952
Bayfront Health Accepts most Major Insurance Plans