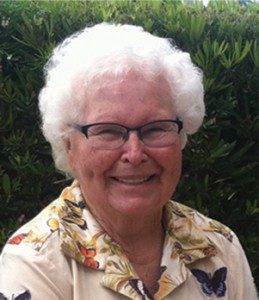 The doctors and staff at Cortez Foot and Ankle Specialists are committed to providing the highest quality podiatric care in the area. Advanced and innovative diagnostic modalities, coupled with expert evaluations and skillfully applied solutions improve the foot and ankle health of every patient seen.
• From general foot care to major foot & ankle reconstructive surgery.
• From pediatrics to geriatrics.
• From athletes to diabetics.
Cortez Foot and Ankle Specialists provides second-
to-none management from the initial visit through the entire continuum of patient care utilizing state-of-the-art conservative, surgical and rehabilitative treatments. No deformity is too difficult to restore proper foot and ankle mechanics.
The goal of the entire team at each of the Cortez Foot & Ankle Specialists offices is to keep you moving pain-free!
Each patient receives the highest quality of care given by doctors and staff that truly care about the patient's well being. Just ask June Armstrong, an Illinois native who moved into the area nearly 30 years ago for her husband's health.
Approximately 20 years ago, June made an appointment with Dr. Addison at Cortez Foot and Ankle Specialists because the corns on her feet were painful. Dr. Addison was able to remove the corns, enabling June to walk pain free.
June decided to continue a regular foot care program with Dr. Addison and his staff because she trusted them with keeping her feet healthy. Since her first visit, nearly 20 years ago, June has continued visiting the office every few months to have her feet professionally examined to prevent problems from developing.
About a year ago she started having issues with two toes crossing. The doctors kept an eye on it and when it became difficult to walk without pain, they decided the time had come to correct the problem.
After speaking with Dr. Addison about the treatment options, June decided to have surgery to cure correct her problem. Dr. Addison was able to straighten the toe that was crossing by performing surgery at Cortez Foot Surgery Center located on the second floor at the Bradenton location.
Dr. Addison stated that physical therapy would help June to have a quick and safe return to her normal activities. She was scheduled at Cortez Foot & Ankle Physical Therapy located at the Bradenton office. Mrs. Armstrong said, "Thanks to Dr. Addison and the entire staff at Cortez Foot and Ankle, I am now able to walk without pain and I can be as active as I want to be!"
When walking was painful it was difficult for June to keep up with her many charitable activities. She is happy to report that she has returned to being an active member in her church and making weekly visits to residents of Freedom Village. June is also a seamstress and an active member of a crochet group that makes hats for the newborns at the local hospitals.
"Staying active sewing and crocheting keeps me out of trouble" says June with a chuckle. "Dr. Addison was great and I am very happy with the results and the routine care I get from the office."
At Cortez Foot and Ankle Specialists, it is evident that the doctor and the patient become a team for treating the individual's feet. The physicians spend most of their time listening to fully understand the patient's concerns and then responding with the best treatment options. The knowledgeable and friendly professional staff follow up to make sure that problems are resolved and pain is relieved because improving your health is a priority in this practice. Dr. Addison states on behalf of all the doctors, "We want our patients to be informed about their podiatric problems and treatments, because informed patients make better decisions about their health and well being."
We encourage you to call (941) 758-8818 whenever you have any concern about your feet. We also know that convenience is important to your selection of a podiatrist. We have three offices serving Manatee and Sarasota counties. Please feel free to contact us with any questions you have and to request an appointment. We hope you'll find our practice offers the accessibility and personal commitment you look for from a physician.
Dr. Christopher Addison is a graduate of University of South Florida and the Illinois College of Podiatric Medicine. After completing his surgical residency at St. Frances Hospital in lowa, he held a teaching appointment as Assistant Professor of Surgery at the College  of  Podiatric Medicine and Surgery, University of Osteopathic Medicine and Health Sciences in Des Moines, lowa. Dr. Addison has lectured frequently at national conferences on all facets of foot and ankle surgery. When not working, or spending time with his wife, Teena, Dr. Addison enjoys woodworking, gardening and boating. Dr. Addison joined Cortez Podiatry Associates in 1985.
Call To Schedule Your Appointment Today!
941-758-8818