By Dr. Robert R. Jones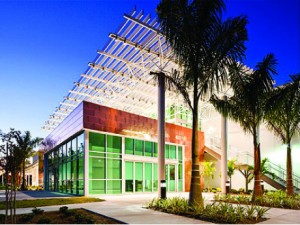 For any community-based organization, your success is only as strong as the relationships you build. At Florida SouthWestern State College (FSW), we strive to provide high-quality, low-cost educational opportunities, programs and services for our students. Often, this is only possible through the partnerships we share with other community-based organizations.
The numerous partnerships FSW has established throughout our community and the five counties we serve have helped develop and grow many of our programs, some of which would not be possible without these partnerships.
FSW's School of Health Professions is one of the top 25 largest producers of Registered Nurses (RNs) in the country. This is thanks to the many local hospitals and medical facilities, such as Naples Community Hospital, that provide onsite clinical training to our nursing program students. Our students train on the same equipment they will use and with the same healthcare professionals they will work with when they begin their own healthcare careers.
While we may appear to be competitors, we have also built many partnerships with other local higher educational institutions, bringing additional benefits to both our students and the economy. Along with our sister institution, Florida Gulf Coast University (FGCU), we enjoy transferability of courses.The state of Florida enabled this by establishing the common course numbering system, allowing similar courses to easily transfer to other state colleges and universities.
Additionally, FSW's School of Business and Technology partnered with FGCU and Hodges University to establish a Workforce Now, a regional research initiative that was created to provide better information about regional workforce gaps, skills, and characteristics to both educators, employers, and the public. The project identifies needed skills colleges can include in their program training and provides regional economic and business information to help expand and recruit businesses to the area.
In some cases, we have even reached beyond our local community and have established partnerships with organizations such as the University of Florida (UF). This partnership, along with the Naples Children and Education Foundation (NCEF), has helped build the NCEF/ UF Pediatric Dental Center, providing both low cost dental services to over 8,000 children a year and establishing a pediatric dental residency program for UF dental students.
One of FSW's biggest and most recent partnerships is with Suncoast Credit Union. While the most talked about benefit of our partnership has been the naming rights of FSW's new athletics arena, it goes far beyond just that. Together we will provide financial literacy education for our students and the public, provide staff training for Suncoast employees, and create scholarships for our talented students.
When organizations have common goals, taking advantage of each other's talents and working together to compound those resources can often create win-win arrangementsfor everyone. This ultimately means improving services and making a greater impact in the community.
The mission of Florida SouthWestern State College is to inspire learning, and it is with the help of our many local partnerships and supporters that we are able to do just that.
Dr. Robert R. Jones is the Collier
Campus President/ Regional Vice President
Economic & Community Development
at Florida SouthWestern State College.
www.FSW.edu