By Advanced Imaging of Port Charlotte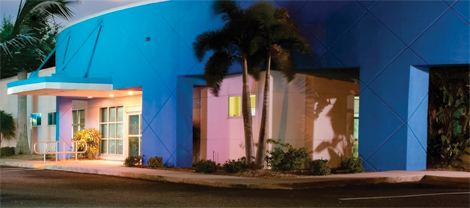 Choice; one simple word that can have such an important impact on your health and on your life in general.
Most people take their health and their healthcare needs very seriously, yet they relinquish their choice on where to have their healthcare testing conducted. Having a choice is empowering and is not something that should easily be dismissed.
For the most part, people have very strong ideas in what they are looking for in a physician. They want someone who is well educated, caring, compassionate and up to date on the latest treatment options. Shouldn't you want the same from your imaging facility? What many people do not realize is that not all imaging facilities are created equal. What makes the difference? First of all, having state of the art equipment is essential. Believe it or not, an MRI is not just an MRI. The difference between having an MRI on a low field (under 1 tesla) machine or on a high field machine is like the difference between a Polaroid and a professional photograph.
Both may be able to be viewed, but which one would you want to hang on the wall? Having any health issue is a very stressful situation. It is normal to be scared, bewildered, and anxious about whatever potential problem you have. Finding a facility that helps you to manage these concerns while treating you with respect and compassion should be a primary concern for all patients. From the staff who greats you at the front desk, to the technologist who completes your exam and finally to the radiologist who interprets your test results, you deserve to be treated as if you are a member of the family. So what does all this mean? How do you know who to choose? What if your Physician recommends a facility; do you have to go there? Are all facilities the same? Definitely not.
Advanced Imaging of Port Charlotte is the area's premier imaging facility. Advanced Imaging boasts the areas only 3T MRI, digital breast mammography, non-invasive prostate MRI, PET scans, ultrasound, bone density, x-ray, and CT and is the only facility between Sarasota and Miami that offers DaTscan's. A DaTscan is the first FDA approved test to determine whether a patient has Parkinsonian syndrome.
With the most up to date equipment and the most extensive array of tests performed Advanced Imaging is simply like no other facility. Advanced Imaging has the fortune of having Dr. Thomas Fabian as their Medical Director. Dr. Fabian has been a foundation of the Port Charlotte Medical community for over 20 years. Dr. Fabian received his Medical Degree from the University of Massachusetts Medical School. He completed his medical training in California and Massachusetts with additional Fellowship training in CT and Ultrasound.
Dr. Fabian is Board Certified in Radiology and has over 30 years of clinical experience with concentration in Advanced Imaging modalities. Dr. Fabian is a member of the Charlotte County Medical Society, the Radiological Society of North America, and the American College of Radiology. Harmindar K. Gill is a Board Certified Radiologist with a Faculty Appointment at Johns Hopkins.
She completed her Fellowship Training in Thoracic Imaging at Yale University and Breast Imaging at the University of Maryland. Dr. Gill is a member of the American Roentgen Ray Society and Radiological Society of North America. Dr. Xia Lei is a Board Certified Radiologist with fellowship training specializing in Neuro, Body and Musculoskeletal MRI.  She joins Advanced Imaging of Port Charlotte after years of private practice.
Dr. Mauricio Castellon is a Board Certified Radiologist who has been practicing in the Port Charlotte area for over 20 years. Dr. Castellon specializes in all areas of general radiology.
Dr. Roy Rice is a welcome addition to the Advanced Imaging family. Dr. Rice is a board certified radiologist with specialty training in MRI (Magnetic Resonance Imaging).  Dr Rice comes to us after 20 plus years of dedicated military service.  Dr. Rice completed fellowship training in Cross Sectional Imaging, Body & Musculoskeletal MRI at the National Capital Consortium in Bethesda Maryland. Dr. Rice is proficient in all aspects of Radiology specializing in Musculoskeletal Imaging. Dr. Rice also served as a Flight Surgeon and General Medical Officer in the United States Navy. Dr. Rice served as the Division Officer on the USNS Comfort, and the Division Officer for MRI at NNMC Bethesda, MD.
Dr. Kahan joined Advanced Imaging of Port Charlotte in September 2010.  Dr. Kahan is a Diplomat of the American Board of Radiology and has been practicing in Florida for 15 years.  She completed an extensive two-year fellowship in Neuroradiology at the University of Miami and holds an additional certificate of qualification in that specialty.  Dr. Kahan is a senior member of the American Society of Neuroradiology.
Advanced Imaging's Women's Center has been designated by the American College of Radiology (ACR) as a Center for Excellence. Advanced Imaging is the only facility in Charlotte County to be given this prestigious designation. Top notch equipment, all board certified fellowship trained radiologists and a caring and compassionate staff are what make Advanced Imaging of Port Charlotte the clear choice. So remember, when choosing an imaging facility choose Advanced Imaging the Clear Choice.
Advanced Imaging
941-235-4646
www.advimaging.com