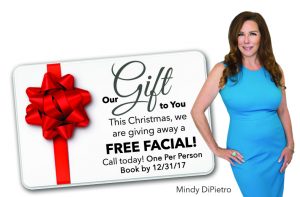 In psychology, there have been numerous studies on the social and psychological effects that appearance has on many individuals. If we're feeling insecure, social withdrawal or having difficulty looking someone in the eyes and maintaining confidence can, unfortunately, be diminished.
A study called, Beauty in Mind: The Effects of Physical Attractiveness on Psychological Well-Being and Distress, concluded that being confident, influential and more outgoing, were common attributes associated in individuals that were aesthetically appealing. Obviously, being attractive isn't the end all be all of happiness, but feeling good about the way we look definitely plays a role in our self-assurance.
In today's day and age, we have a better understanding that if we feel confident and look our best, the pleasure principle (dopamine) is intensified within our brains. Our physical appearance has a lot more to do with our mental state then many people are aware. Before getting too technical, there is something to say about looking at someone that's smiling. This emits a happy sensation to most onlookers; however, when we see a despondent or sorrowful individual, we often times feel empathetic towards them.
In light of these scenarios, in 2012, a European study was documented in the Journal of Psychiatric Research. They concluded that depressed individuals that were injected with Botox to reduce facial frowning showed significant reductions in their clinical depression rating than those in the placebo group.
"Happiness and beauty are contagious," says, Mindy DiPietro, COO of Aesthetic Treatment Centers.
Aesthetic Treatment Centers (ATC) located in Naples, Florida, specializing in minimally and non-
invasive cosmetic services including fat reduction, body sculpting, wrinkle reduction, hair removal, IV hydration, and feminine rejuvenation.
Mindy adds, "My mission is to inspire and empower women to be the best version of themselves."
Along with making you look years younger, if you're feeling a little weighed down by your facial muscles, wrinkles, or sagging skin, injectable fillers or Botox might just help improve your outlook on life. It seems that this catch 22 is positively influencing confidence levels on the inside and out. So, to refute the saying that, 'Beauty is only skin deep,' we now have a reason to make it a priority to smile more, and if it's right for you, to make a few improvements to your aesthetic appearance.
If you're in need of a little rejuvenation, the staff at ATC can help you. The simplicity of dermal fillers can plump the skin, give you a more youthful pout, or lift specific areas of the face and neck. Many times this is referred to as a liquid facelift. Botox and other injectable treatments soften stubborn lines and wrinkles, like crow's feet and the furrows between the brows. Fillers help restore your youthful fullness, shape and stimulate collagen production lost during the aging process. Since Aesthetic Treatment Center is always on the cutting edge, it also provides the latest technology in laser resurfacing for the face.
As a leader in the industry, ATC provides treatment options for laser contouring of the body offering the latest technology in skin tightening and fat reduction. By combining their pain-free fat reduction technique that uses radiofrequency heat to help eliminate fat cells, and procedures that tighten loose skin, and promotes healthy collagen production, you will receive remarkable contouring and skin tightening results.
In terms of self-confidence, face and the outer body are not the only areas that women are looking to improve to keep their self-esteem high. Vaginal rejuvenation is an area now being discussed more frequently among women. Whether it be part of the aging process or after giving birth, women have had to experience laxity, dryness, and incontinence among other issues but did not have many options to help them. ThermiVa, a nonsurgical procedure for feminine rejuvenation, uses radio frequency for your vaginal rejuvenation. This technique promotes tightening of the labia and vaginal wall, helping with mild to moderate incontinence, improving orgasmic dysfunction and helping with dryness. With this non-invasive procedure, you can reclaim, restore, and revive your vaginal health.
"ATC is here to help women take that next step in their lives. When women feel good, they tend to do good. They feel more confident and inspired, making a difference in their communities and
for their friends and families," Mindy said.
The Aesthetic Treatment Center Services
• Botox & Dysport
• Dermal Fillers (Juvederm & Voluma)
• Fat Reduction
• Skin Tightening
• Laser Hair Removal
• Thermiva (vaginal tightening through non-invasive radio-frequency)
• IPL
• Pixel Fractional Resurfacing
• Microneedling
• PRP Facials (Platelet Rich Plasma)
• Body Contouring
• Skin & Spa Treatments
• IV Hydration
• And much more
The Aesthetic Treatment Center
As the leading aesthetic Medspa in Southwest Florida, ATC recently appointed Mindy DiPietro as their Chief Operating Officer (COO).
"We are excited to have Mindy DiPietro as our COO, as she is a proven leader in the development of medical spa businesses. Her experience and knowledge in this industry will certainly be an asset to ATC as we take our brand to the next level of growth. In further enhancing our medspa business, we will remain dedicated to providing each patient with a personalized program in order to enhance his or her aesthetics and overall wellbeing," said Chuck Hallberg, CEO.
As the COO, DiPietro shares responsibility for leading the development and execution of the Aesthetic Treatment Center's strategy and vision. She will oversee all operations of Aesthetic Treatment Centers and will be responsible for implementing ATC's long- and short-term strategic plans.
DiPietro has held the position of Spa Director at Tru Glō Medspa in Naples, Florida, where she was responsible for developing the spa's business since its inception. DiPietro has worked in various segments of the spa industry for many years—with positions ranging from spa director and licensed esthetician to yoga instructor. Always an active member in her community, she previously served on the Board of Directors at PACE Center for Girls Collier at Immokalee, as well as worked as a speech pathologist in the Collier County school system.
Headquartered in Naples, FL, Aesthetic Treatment Centers is located in the Advanced Medical Building at 720 Goodlette-Frank Road, Suite 300 Naples, Florida.
To find out more about their procedures and expertise, please call 239-322-3790 for an appointment, or visit them online at atcnaples.com