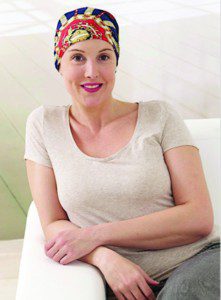 What is the most important thing you can do once you or a loved one finds out they have cancer?  The answer is simple and complex at the same time – prepare for the fight of your life and plan on winning!
Finding the best care possible and following the treatment protocols of your oncologist to the tee is a must.  Keeping yourself as healthy as possible to be able to stand the rigors of chemotherapy, radiation, surgery and the emotional stress is absolutely essential as well.
CellMark Biopharma™ developed a revolutionary new medical nutrition drink, CellAssure, designed for the needs of all cancer patients battling the detrimental effects of cancer and even the side effects from cancer treatments.
Fact: 20-40% of cancer deaths are from malnutrition (cachexia) not cancer and the medical community agrees that nutritional intervention is imperative.
CellAssure is a simple once a day drink created from direct requests by physicians, dietitians and patients battling cancer.  CellAssure includes ingredients clinically proven to:
• Provide needed nutrition for cancer patients without adding sugar
• Improve immune system response
• Maintain or increase appetite
• Increase LBM (lean body mass)
• Reduce stress / anxiety and lower cortisol levels
• Provide relief with nausea/vomiting and diarrhea
• Mitigate anemia and improve my liver function
• Help reduce inflammation and possibly even pain
Cancer is a multi-faceted disease that attacks the body in many ways causing multiple serious side effects, each which needs to be addressed strongly in order for the patient to maintain their health. CellAssure's mission is simple – keeping cancer patients as healthy as possible so their oncologist can kill their cancer with the least amount of side effects/health issues/problems.
Cancer weight loss is associated with poor outcomes for cancer patients—reduced response to therapy, reduced ability to deliver full doses of chemotherapy, stoppages of cancer therapies, increased toxicity, more complications and infections, lower quality of life, and reduced survival.
CellAssure gives patients the essential daily medical nutrition needed to maintain their bodyweight and allow their body to better withstand the rigors of cancer treatments.  Remember – staying as healthy as possible allows you to fight cancer without having to stop critical oncology therapies and protocols.
What is Cancer Cachexia and how can I
best avoid it?
With figures showing as much as 40% of cancer deaths are from cancer induced malnutrition (cachexia) avoiding becoming cachexic should be a top priority for all cancer patients.  Cachexia is a series of metabolic changes in the cancer patient's body. Cachexia is initiated when proinflammatory cytokines and other catabolic factors, such as proteolysis-
inducing factor and lipid-mobilizing factor are released in tissues and in circulation. Increases in stress, anxiety, cortisol levels, inflammation and decreases in appetite, nutrient absorption, and liver function add to this hypermetabolic scenario.
Cancer cachexia is far more complex and different than other types of weight loss (simple malnutrition or starvation) and it cannot be reversed by the simple addition of extra calories. CellAssure™ is targeted medical nutrition for these specific inflammatory triggers and all of their resultant metabolic abnormalities!
Proper identification of nutrition problems and treatment of nutrition-related symptoms have been shown to stabilize or reverse weight loss in 50% to 88% of oncology patients.
When do I start taking CellAssure?
While most people think that their 'Day of Diagnosis' is when their battle with cancer begins – we know better. The fact is on the 'Day of Diagnosis' their body has already been compromised by the cancer and their nutritional challenges have already started. Cancer has already started waging war and the need for additional nutritional medication is now.  It is recommended that you start taking CellAssure from your day of diagnosis forward.  Proper nutrition is something helpful regardless of where you are in the cancer process.  Of course following a healthy diet along with CellAssure makes the most sense and your healthy eating should continue even after you've won your battle against cancer!
CellAssure delivers on a level that brings smiles to patients, their families, as well as the physicians taking care of them – and as cancer patients we need a reason to smile. We need a reason to believe that we can overcome, conquer and beat cancer head on.
There has never been a product like CellAssure before because there never has been a company like CellMark Biopharma™.   CellMark Biopharma™ is the leader in advanced medical nutrition for all cancer patients offering unique products for cachexia, CellAssure, and chemo brain, Cognify (chemotherapy induced cognitive decline).
For more information visit: CellMarkBiopharma.com or call 888-444-7992