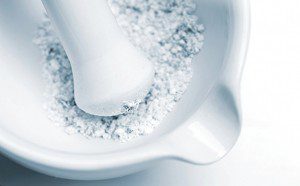 PharmiCare is a newly opened concierge pharmacy that's built on a hallowed, time-honored tradition of dedicated service to others in the delivery of quality health and wellness care — a level of personal care and individualized attention that is, unfortunately, no longer the norm for retail pharmacy chains.
PharmiCare is owned and operated by Dr. John R. Dobbs, PharmD, RPh who is making healthcare personal again with his model concierge pharmacy. "Personal service and a genuine commitment to enhancing patients health and well-being is PharmiCare's mission," states Dr. John. "We offer traditional prescription services found at any pharmacy and we accept most prescription insurance. In addition, PharmiCare also specializes in compounding and offers concierge delivery services and after hours emergency prescription services. You are not always sick during normal business hours and there should be a pharmacy in Fort Myers that responds to patients needs when they need real pharmacy care.  In addition to our concierge services our store carries a wide range of home medical equipment, and non genetically modified (non-gmo) products, including some of the highest quality, life-affirming lines of vitamins and supplements produced by companies that care. Some examples include SunWarrior, Pure Encapsulations, Ortho Molecular, TwinLab, Futurebiotics, Physiologics, and Kyolic.
We also offer blood pressure assessments and specialized medication management programs to help our patients live better. PharmiCare is not corporate, not a convenience store, we are a pharmacy, pure and simple. We practice pharmacy the way it was meant to be!"
Living Healthy: Why should I choose non-GMO?
So what are GMO's – genetically modified organisms? Basically they are plants or animals created through genetic engineering, creating unstable combinations of plant, animal, bacterial and viral genes that can not occur in nature or in traditional crossbreeding. There is a growing body of evidence connecting genetically modified products with health problems, environmental damage and violations to  farmer's and consumers' rights. Most developed nations do not consider GMO's to be safe. However in the U.S. the government has approved GMO use in plant and animal products we eat. The most common plant based foods containing GMOs in the U.S. include: Alfalfa, Canola, Corn, Cotton, Flax, Papaya, Rice, Soy, Sugar Beets, Zucchini, and Yellow Summer Squash. Do you know what a lot of vitamins and supplements contain? Derivates of corn, flax, rice, and soy. There is a good chance the vitamins and supplements you buy contain GMOs. Some common animal based foods that contain GMOs are milk, eggs, meat, and honey.
To protect yourself from buying GMO products, look for non-GMO labeling or shop at a certified non-GMO store like PharmiCare. When in doubt, you can always ask any staff at PharmiCare or check out the Non-GMO Project at www.nongmoproject.org – which is a non-profit organization committed to preserving and building sources of non-GMO products. Some manufacturers are starting to voluntarily label genetically modified ingredients, and while non-GMO may sometimes cost a little more, they are worth it to avoid potential risks to your health. Remember, when you feel your best you can live your best too! PharmiCare can answer all your questions about the best Non-GMO vitamins and supplements to help you live better.
Compounding Services
Compounding is the creation of a customized pharmaceutical preparation – a drug – by a licensed pharmacist to meet the unique needs of an individual patient when commercially available drugs are not effective or available. In medicine, some patients do not respond to traditional treatment options, and some need medication strengths that are not available or require different dosage forms. Pharmaceutical compounding meets these needs. Compounding is the only situation where physicians and pharmacists can customize an individual product for the specific needs of a patient. Some of PharmiCare's compounding services include: flavored suspensions, creams, lotions, gels, capsules, oral troches, and veterinary compounding. If you have any specific compounding needs then call PharmiCare and pharmacists will be able to work with you to customize medications that meet your needs. And, if you didn't know, sometimes compounding can be expensive, especially if you don't have insurance. That is why PharmiCare has developed a Compound Club, where patients can join to save up to 50% off the usual and customary charges of compounded medications. So if you stopped using compounded medications because of the cost or didn't want to start a prescribed compound because of the cost then call or stop by PharmiCare for more details and sign up for the PharmiClub program.
Home Medical Equipment
If you need a cane, a walker or perhaps specialty wound care or even a raised toilet seat, PharmiCare stocks a wide range of common home medical equipment and has a catalog of thousands of products that they can order for usually next day pick up or delivery to your home.
Be sure to stop by PharmiCare and see what all the buzz is about. Feel free to help yourself to complimentary Starbucks coffee or cocoa, which is offered daily.
Watch for upcoming announcements regarding our Grand Opening Celebration on March 29, 2014 from 10am-1pm.  We will have a live radio broadcast and plenty of special promotions, we hope to see you there! That small hometown connection we remember feeling at our local and trusted pharmacy is back! Dr. John hopes to see you soon, and remember, your health matters!
PharmiCare
239-690-7700
\