The Only Oxygen Bar in Lee and Collier County!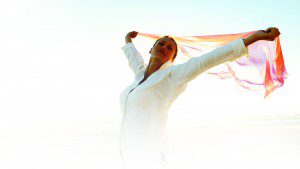 In order to survive, people require a few key items; food, water, and of course oxygen. The atmosphere contains approximately 21% oxygen; which is an amount that sustains life. Did you realize that oxygen has been shown to have further benefits when we increase its intake? After learning this, you may be wondering, "How in the world do I increase my oxygen intake?" An Oxygen Bar is a convenient and comfortable solution. It is the breath of fresh air that you may be looking for.
According to LeMasque Facial Bar, a local spa, when increasing oxygen you also experience increased energy, better mental clarity, an uplift of emotions, and even relief from headaches. In fact, some studies have shown that increasing your oxygen intake can help headaches by increasing the O² saturation of constricted arteries. Headaches can be caused by lack of sleep, elevated stress levels, and even "overindulgence" the night before. The effected blood vessels push against cranial nerves creating painful throbbing. In simple terms, this means that the increased oxygen in your blood may help alleviate the pain caused by your headaches.
Oxygen Bars were first introduced into Canada and the US in the late 1990's. They actually started out as air stations in polluted Tokyo, but progressively worked their way into spas, salons, health clubs,  and chiropractic clinics. The many positive effects that have been reported have propelled their popularity. There is even evidence that shows oxygen therapy helps flush unwanted toxins out of our system; which may enhance our immune systems.
How does an Oxygen Bar work? You inhale pure oxygen through a single-use nasal cannula. Breathing normally allows the oxygen to enter your bloodstream through your lungs and continue on throughout your arteries. LeMasque's Oxygen Bar offers you pure non-medical oxygen with assorted scents. The therapeutic aromas offered are mandarin orange, lavender, eucalyptus, or rosemary mint.
Along with its Oxygen Bar, LeMasque Facial Bar in Naples offers a variety of other products and services that can help your body, mind, and spirit. Boost your body with a healthy wellness drink, renew your spirit at their scented oxygen bar, and then unwind with a facial while wearing state-of-the-art glasses that use light therapy to further smooth lines.
If you are interested in discovering what Oxygen therapy can do for you, contact LeMasque at (239) 234-6473. They are located at 2126 Tamiami Trail N, Naples, FL 34103.