By James Porcelli, M.D. –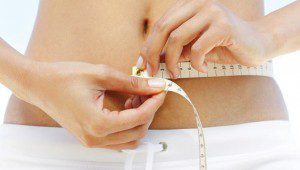 Trim Wellness Café, under the direction of Dr. James Porcelli, offers vitamin drips and injections. Health minded patrons can order a vitamin therapy via IV or injection and receive it while relaxing in comfortable recliners, either in the main café area or in private rooms, watching television or surfing the internet, and sipping on a coffee.  The café offers a combination of vitamins, minerals and amino acids that are infused into the body by injection or IV. These infusions provide 100% absorbency, saturating every cell, tissue and organ in the body for maximum effectiveness.
What exactly is vitamin therapy via IV or injection?
IV Therapy is a method of delivering vitamins, minerals and other natural substances directly in to the bloodstream. IV nutrition bypasses the digestive tract where many nutrients may be partially, or fully lost due to poor absorption.   Vitamin injection (Intramuscular or IM therapy) is simply what it sounds like, an injection of vitamins into a muscle. By directly administering nutrients to the body, the increased nutrient levels can provide an immediate therapeutic response, by correcting deficiencies that may arise from an ailment or and unhealthy state.
According to Dr. Porcelli IV and injectable nutritional therapies are most beneficial because they "maximize the body's natural repair and defense mechanisms."
Depending on your specific health condition and nutritional status, the on-site nurse practitioner, will recommend a vitamin therapy protocol especially tailored for you.
Some of the conditions that may benefit from vitamin therapy are: Depression, Migraines, Allergies, Diabetes, Digestive problems, Immune System Support, and Chronic Fatigue. If you are looking to boost energy, mental alertness, weight loss, or sports performance then vitamin therapy may be what you have been desperately searching for. Each drip pack or injection contains saline solution and specific vitamins and minerals to target a particular health ailment or beauty concern.
IV and IM Vitamin Therapies are safe, effective, and minimally invasive. The IV therapy is administered while you recline in a comfortable chair and watch television, surf the web, or chat with like-minded health seeking people in the café. If you don't have the time for an IV, the IM injection may be a better option for you. No matter what you choose, you can rest assured that you are receiving fresh, top quality products. Each and every vitamin, mineral, and amino acid injections are compounded by the café's own certified, licensed pharmacy using only the highest quality ingredients. By preparing the IV's daily on site, the staff ensures that the mixture administered is always fresh.
People vary in the number of treatments needed. Some people experience improvement after only one treatment, and many report significant healing after a few. Most IV infusions last approximately 30 to 45 minutes. In comparison with the traditional methods of vitamin consumption, nothing beats the power or brute strength of nutritional vitamin IV or IM Therapies.
Vitamins and minerals are imperative for good overall health. Vitamin IVs or injections ensure your body receives 100% absorption (versus a mere 20% absorption of vitamins taken orally) resulting in the maximum benefits. Vitamin therapy via IV or injection is not necessarily a new concept. Patrons line up every day in Japan at vitamin cafés and celebrities have been using vitamin therapy for years to improve energy, increase performance and even for anti-aging. Now, you too can benefit from such therapies and be a much healthier, happier you!
Whether you are looking to burn fat, boost your memory, or increase your energy you should stop by Trim Wellness Café for a FREE consultation to determine which vitamin solution will help you achieve optimal health.
In addition to offering Vitamin Therapy, the café offers Medically-Prescribed Weight Loss and Hormone Optimization.
JMP Medical
James Porcelli, M.D.
Certified In Internal & Age Management Medicine
New Owner at Trim Wellness Café
Dr. James M. Porcelli is the new owner and onsite physician of Trim Wellness Café. With more than 14 years of experience, Dr. Porcelli is Board Certified in internal and age management medicine. He specializes in integrated medicine, preventative wellness, anti-aging, and hormone replacement therapy.
Since founding JMP Medical over six years ago, Dr. Porcelli's philosophy of preventative wellness and treating patients by combining acute care, age management, and hormone therapy have enabled him to expand his practice to include Trim Wellness Café.
Dr. Porcelli will continue to offer acute patient and total body wellness care.
9655 Tamiami Trail N., Ste. 102. For more information or to make an appointment, call 239-598-9327.