By Kara Sabatino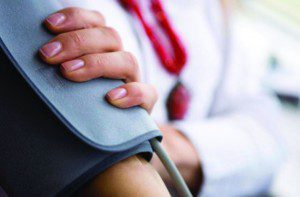 Feeling sick during the week and can't get in to see your primary care doctor?  There's a new alternative to the busy Emergency Department!
Millennium Physician Group's Venice Walk-in Medical Center is a wonderful alternative to a busy Emergency Department for life's minor health problems.
The Venice Walk-in recently opened in February 2016 and is open weekdays, 7 a.m. – 5 p.m., with plans to extend hours into the evenings and weekends. The Venice Walk-in Center, near the corner of Center Road and the U.S. 41 Bypass, will be available for your minor health emergencies all week long.
There are no appointments necessary and wait times are much shorter than a typical Emergency Department.   The Walk-in is now accepting new patients, and you don't have to be an established Millennium Physician Group patient to utilize the convenient services.  Most insurance plans are accepted and self-pay patients are always welcome.
Millennium's family-friendly Walk-in Medical Center provides treatment for all of your urgent care needs, such as colds, sore throats, flu, rashes and earaches.  Our physicians also treat non-life threatening emergencies like sprains, abrasions, and burns.
Drs. Constantine Georgiadis, D.O. and Manoj Dhariwal, M.D., will be on staff to care for residents of Sarasota County.  Our Walk-in Medical Center team knows that when you visit our Center, you want to feel better quickly and without a lot hassle.
No need to wait in an emergency room or wait to schedule an appointment with your physician, the Walk-in Medical Center can see you today.
The Venice Walk-in Center is conveniently located at our existing Millennium Physician Group primary care office on the U.S. 41 Bypass near Center Road.
Hours of Operation:
Monday – Friday
7:00 a.m. – 5:00 p.m.
Evening Hours & Weekend Hours Coming Soon!
Millennium Physician Group
Venice Walk-in Medical Center
1287 U.S. 41 Bypass
Venice, FL 34285
941-244-5716
To learn more about Millennium Physician Group, please visit www.MillenniumPhysician.com.