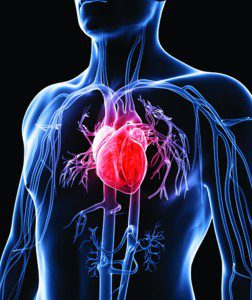 The idea that alcohol may be good for your heart has been around for a while. While moderate drinking may offer health benefits, drinking more can cause a host of health problems. So should you turn to alcohol to protect your heart? Here's what you need to know, from what alcohol can really do, to how much you should drink, to which types of drinks—if any—are healthier than others. Use this information in conjunction with your healthcare provider's advice.
Research on Alcohol and Heart Disease
In several studies of diverse populations, moderate alcohol consumption has been associated with a reduced risk for certain cardiovascular diseases, such as coronary heart disease. These studies were observational—not experimental—and therefore had some limitations. However, they showed the need for experimental studies regarding alcohol intake and heart disease. A meta-analysis was conducted on all experimental studies to date to assess the effects of moderate alcohol intake on various health measures (such as HDL "good" cholesterol levels and triglycerides), and other biological markers associated with risk of coronary heart disease.
The analysis of these numerous studies suggests that moderate alcohol consumption (defined below) helps to protect against heart disease by:
• Raising HDL "good" cholesterol
• Increasing apolipoprotein A1, a protein that has a specific role in lipid (fat) metabolism and is a major component of HDL "good" cholesterol
• Decreasing fibrinogen, a soluble plasma glycoprotein that is a part of blood clot formation
• Lowering blood pressure
• Reducing plaque accumulation in the arteries
• Decreasing the clumping of platelets and the formation of blood clots
However, these studies did not show any relationship between moderate alcohol intake and total cholesterol level or LDL "bad" cholesterol.  While some studies associated alcohol intake to increased triglycerides, the most recent analysis of moderate alcohol intake in healthy adults showed no such relationship.
Are Certain Types of Alcohol Better Than Others?
While a few research studies suggest that wine maybe more beneficial than beer or sprits in the prevention of heart disease, most studies do not support an association between type of alcoholic beverage and the prevention of heart disease. At present time, drinking wine for its antioxidant content to prevent heart disease is an unproven strategy. It still remains unclear whether red wine offers any heart-protecting advantage over white wine or other types of alcoholic beverages.
Health Risks of Drinking Too Much
While moderate drinking may have some health benefits, heavy or binge drinking can have a toxic effect on your health and your heart.
Dr. Scala has been selected a Castle Connolly 2015 "Top Doctor" by a physician-led team of researchers in the field of Cardiovascular Disease.
South Cape Business Center
3208 Chiquita Blvd. S, Suite 110
Cape Coral, FL 33914
(239) 574-8463
www.flccg.com
Our Cardiologist
Dr. Louis J. Scala has been voted TOP DOCTOR four consecutive years by Castle Connolly. He received his medical degree at the State University of New York Health Science Center. He completed his Residency at Brown University, and Cardiology Fellowship at Cedars-Sinai Medical Center at UCLA. He is Board Certified in Internal Medicine and specializes in Cardiovascular Disease.