Q&A  with Hazelden in Naples, Executive Director, Brenda J. Iliff, MA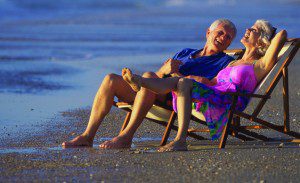 Q: Why is the Hazelden Betty Ford Foundation enhancing the treatment of opioid dependence?
A: As a leader in the addiction industry, The Hazelden Betty Ford Foundation continues to respond to the national epidemic of addiction to opioids, including prescription painkillers (OxyContin, Vicodin, Demerol, etc.) and heroin, and a corresponding increase in the number of accidental deaths related to opioid addiction.
Q: How has the Hazelden Betty Ford Foundation changed addiction treatment?
A: The Hazelden Betty Ford Foundation formed a team of medical, clinical, research, administrative and communications professionals to research, study and implement solutions to the problem. To give its patients the best chances of long-term recovery from opioid addiction, the Hazelden Betty Ford Foundation has enhanced treatment programming to include tracks for those with opioid dependence. The innovative programming includes alterations to group therapy and lectures as well as use of extended, adjunctive medication assisted treatment as a means to assist people to a stable, Twelve Step-based recovery lifestyle and ultimate abstinence from opioids.
Hazelden in Naples has even added special programming for people with opioid addiction who are 50 and over.
Q: What other treatment protocols  for people with Opioid addiction will the Hazelden Betty Ford Foundation initiate?
A: The features of opioid dependence, opioid withdrawal and recovery are incorporated into all aspects of treatment. The opioid treatment protocols focus on engagement over a longer period of time. Therefore, family and recovery community support, along with the use of recovery management interventions that provide significant structure and accountability, are integral parts of the treatment protocols. Like all other recovery protocols, they include education, therapy, medications when necessary and strong Twelve Step group support.
Q: What if I have a problem or someone I know has a problem with opioids.
A: Hazelden Betty Ford's Naples, FL location has been providing treatment for opioid addiction since it first opened its doors in 2010. We will continue to use best practices and treatment protocols that are proven effective to help people get and stay sober.  Call today to talk to an addiction specialist who can help you determine if there's a problem and if so, what the best treatment program is for you or your loved one's individual treatment needs.  Don't put it off any longer. Call today to get your life back.
Brenda J. Iliff, MA, is executive director of Hazelden in Naples, Florida. She has more than 20 years of experience in the addiction field, as both a clinician and health care executive, and is the author of A Woman's Guide to Recovery.