By Thom Braun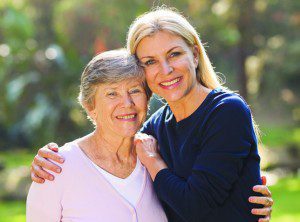 Would you go to a hospital that isn't accredited or send your children to colleges that aren't accredited? Why not take that same approach when considering senior living?
Moving into a community that is accredited affords greater peace of mind that care and services have undergone intense scrutiny by an outside, third party. It's a fact; accreditation matters.
Designed to help boost ongoing performance efforts and pursuit of excellence, accreditation is no longer just associated with healthcare and higher education institutions. Accreditation is an important seal of approval seniors and their families should look for when exploring their retirement living options.
The Carlisle Naples' assisted living community has been accredited by the Commission on Accreditation of Rehabilitation Facilities (CARF) and this demonstrates The Carlisle consistently adheres to high standards of quality, successful professional practice, continuous monitoring, evaluation and improvement of programs, and that their priority is resident comfort, care and quality of life.
To achieve accreditation from CARF, a senior living community must demonstrate comprehensive conformance to approximately 1,000 elevated standards that measure the effectiveness of management and communication, programs and activities, and interaction with outside agencies regarding additional services for residents.
A 3-year CARF accreditation is comparable to a five-star rating in the hospitality industry.
"Having achieved accreditation for our assisted living community speaks volumes for The Carlisle's services, amenities and programs," said Executive Director Bill Diamond. "It also addresses our dedication to provide the very best in resident care."
The Carlisle has been CARF-accredited since 2007, earning a 3-year CARF accreditation. In 2013, the community was reaccredited for three years.
During the inspection, The Carlisle's survey team's report highlighted the following strengths of the community:
• Skilled and compassionate leadership that demonstrates a genuine commitment to person-centered care;
• The 12-hour, open dining which offers extensive menu choices;
• A comprehensive safety program focusing on residents' wellbeing;
• Staff's high degree of responsiveness and involvement to residents.
The Carlisle Naples also holds a specialty ECC (Extended Congregate Care) license—held in addition to the standard assisted living licensure. This allows assisted living communities to provide additional supportive and nursing services to residents who would otherwise need to transition to a skilled nursing facility.
For older adults considering a move to a senior living community, it's important to:
1. Begin researching in advance, before a need arises;
2. Determine which type of community fits your needs;
3. Tour the community and ask questions;
4. Take your time to evaluate your options;
5. Be sure to ask if the community is accredited. It really does matter.
Located at 6945 Carlisle Court in Naples, The Carlisle offers spacious one-and two-bedroom residences, weekly housekeeping and flat linen services, basic cable TV, all utilities except telephone, and a complimentary full breakfast plus choice of lunch or dinner in the community's gourmet-style restaurant. For more information about the community, please call 239-221-0017 or visit www.TheCarlisleNaples.com.
The Carlisle, a luxury, resort-style senior living community in North Naples, offers both Independent and Assisted Living lifestyles. Available on a monthly fee basis, the ECC-licensed and CARF-accredited community boasts a full range of services and amenities including 12-hour restaurant dining, housekeeping, transportation and activities. Located on Airport-Pulling Road, between Pine Ridge and Immokalee Roads, the award-winning community's lush tropical environment is highlighted with meandering walking paths around three lakes and tranquility gardens. For more information or to schedule a tour, please call Director of Marketing Thom Braun at 239-221-0017.
Luxury Rental Retirement Living
6945 Carlisle Court, Naples, FL  34109
239-221-0017 . www.srgseniorliving.com