By Geri Spaeth, Executive Director, Senior Choice at Home –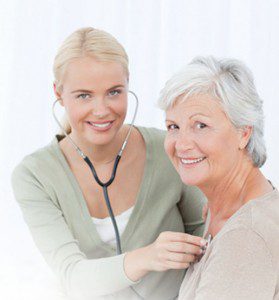 Staying active, independent and healthy while living in the comfort of home ranks among the top goals for many people in their retirement years in Southwest Florida. But none of us knows what lies ahead when it comes to our ability to remain independent and healthy. One way to ensure you receive the health care and personal assistance you may need in the future is by becoming a member of Senior Choice at Home — a unique new program in Florida backed by the expertise of Gulf Coast Village.
Senior Choice at Home is not a fee-for-service healthcare provider, but rather an opportunity for older adults who must qualify while they are healthy and independent. It is membership-based program that offers seniors comprehensive long-term care services and personal assistance at home — available immediately with no waiting period. As a member, whenever you need health care or other covered services, simply call your Personal Care Coordinator anytime, day or night. A reasonable monthly fee guarantees your benefits for the life of your membership, which is a smart strategy to help ensure estate preservation. Because without a proactive plan in place, the costs associated with assisted living and skilled nursing care can be devastating to a senior's estate.
Senior Choice at Home can help you preserve your lifestyle in the community you love, surrounded by neighbors and friends. Plus, it can help protect you and your family from the uncertainties of the steadily increasing costs of health care. The program is backed by Gulf Coast Village with its 24-plus years of experience in providing outstanding options to seniors in a Continued Care Retirement Community setting. Gulf Coast Village is a not-for-profit life-care plan guided by the philosophy of Volunteers of America, a ministry of service dedicated to helping seniors reach their full potential.
We look forward to meeting you and helping you plan for all your tomorrows. For more information, call us at (239) 362-9153, and visit online at www.SeniorChoiceAtHome.com.
Membership Benefits Include:
• Financial Security
• Portability – Take Benefits With You
• Peace of Mind if Your Health Changes
• Personal Care Coordination
• Emergency Response System
• Home Inspections
• Home Health Aides
• Companion Services
• Live-in Companion
• Meal Preparation
• Adult Day Care
• Physical Exam
• Medical Transportation
• Assisted Living Care
• Skilled Nursing Care
• Referral Services
• Social and Wellness Programs
239.362.9153
www.SeniorChoiceAtHome.com
1333 Santa Barbara Blvd.
Cape Coral, FL 33991
Volunteers of America (VOA) is a not-for-profit organization whose mission is to uplift all people. One important element in that mission is to positively impact the lives of older adults. Founded in 1896, VOA has developed a network of communities to help ensure seniors from all over the country experience an active, independent lifestyle.