By Senior Home Care – Bradenton, Sarasota –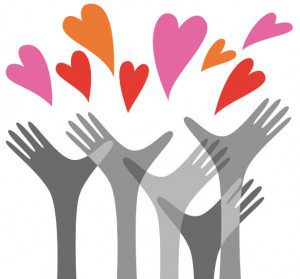 Heart disease or cardiovascular disease is the leading cause of death in the United States and is a major cause of disability. Heart disease is the number one worldwide killer of men and women and is responsible for 40 percent of all the deaths in the United States, more than all forms of cancer combined. Many forms of heart disease can be prevented or treated with healthy lifestyle choices, diet and exercise.
Know Your Signs and Symptoms
Some heart attacks are sudden and intense; however, most heart attacks start slowly, with mild pain or discomfort. Here are signs that can mean a heart attack is happening:
Chest discomfort
Discomfort in other areas of the upper body:
the arms, back, neck, jaw or stomach
Shortness of breath
Cold sweat, nausea, or lightheadedness
Risk Factors
Nine out of 10 heart disease patients have at least one risk factor.
High cholesterol
High blood pressure
Diabetes
Cigarette smoking • Overweight and obesity
Poor diet
Physical inactivity
Alcohol use
Prevention
Certain types of heart disease, such as heart defects, can't be prevented. However, you can help prevent many other types of heart disease by making the same lifestyle changes that can improve your heart disease, such as:
Quit smoking
Control high blood pressure, high cholesterol and diabetes• Exercise at least 30 minutes a day on most days of the week
Eat a diet that's low in salt and saturated fat
Maintain a healthy weight
Reduce and manage stress
Practice good hygiene
Senior Home Care's Cardiac Specialty Program
Senior Home Care has been taking care of patients in their homes or assisted/independent living facilities for nearly 20 years. In addition to offering patients a wide range of chronic care programs and services, the company features a Cardiac Specialty Program and in-home telemonitoring services to help treat, monitor and educate cardiac patients who are recovering at home.
Home Health Care — Working With Your Trusted Physician
Senior Home Care's friendly and knowledgeable staff works closely with patients' physicians as part of a comprehensive health care team. The company's nurses, therapists and clinicians offer continually enhanced standards of care for Behavioral Health, Cardiac, Transitional Care, Diabetes, Chronic Edema/Lymphedema, Low Vision, Orthopedic Rehabilitation, Steady Steps/Fall Prevention, Wound Care and Senior Living Options, including Assisted Living/Independent Living Facilities.
Treating seniors with the compassion and quality home health care they deserve is not only part of the mission of Senior Home Care, it is at the heart of everything they do.
For more information, please call one of your neighboring offices:
Bradenton Office
101 Riverfront Blvd. Suite 600
Bradenton, FL 34205
Phone: (941) 527-1200
Fax: (941) 527-1210
HHA#299991550
Sarasota Office
5560 Bee Ridge Road
Sarasota, FL 34233
Phone: (941) 363-4590
Fax: (941) 363-4595
HHA#299991620